Russell Wilson let his legs to the talking as he ran for a MNF single game rushing record to beat the Washington Redskins at Fedex Field 27-17.   Wilson was spectacular as he rushed for 122 yds , carving up the Redskins defense early and often.   Wilson completed 18 of 24 passes for 201 yards in the win.    Virginia Beach native Percy Harvin electrified the hometown crowd, scoring three touchdowns that were nullified because of penalties.   A neutral zone infraction, false start and an unnecessary roughness penalty cost Harvin three touchdowns and could have blown the game wide open. Seattle finished with 13 penalties at the expense of Harvin's spectacular play.
Kirk Cousins completed 21 of 36 passes for 283 yards and Desean Jackson finished with five catches for 157 yards in the loss.
It was truly a homecoming of sorts that featured local talents from Hampton Roads Percy Harvin, (Landstown High School,Virginia Beach) Cam Chancellor (Maury High School Norfolk, VA)  DeAngelo Hall (Deep Creek High School, Chesapeake, VA (DNP)                                                                     Photo credit:  Keith Cephus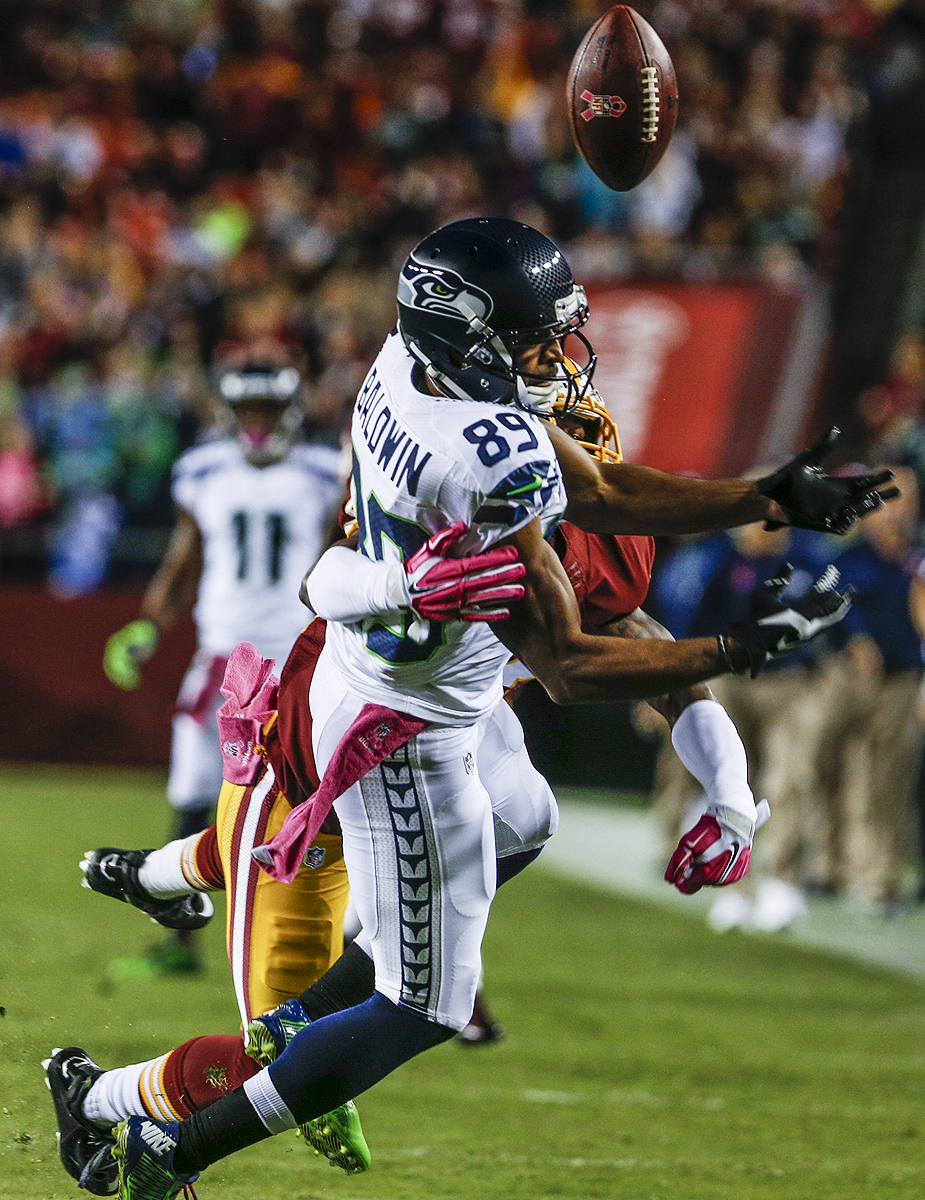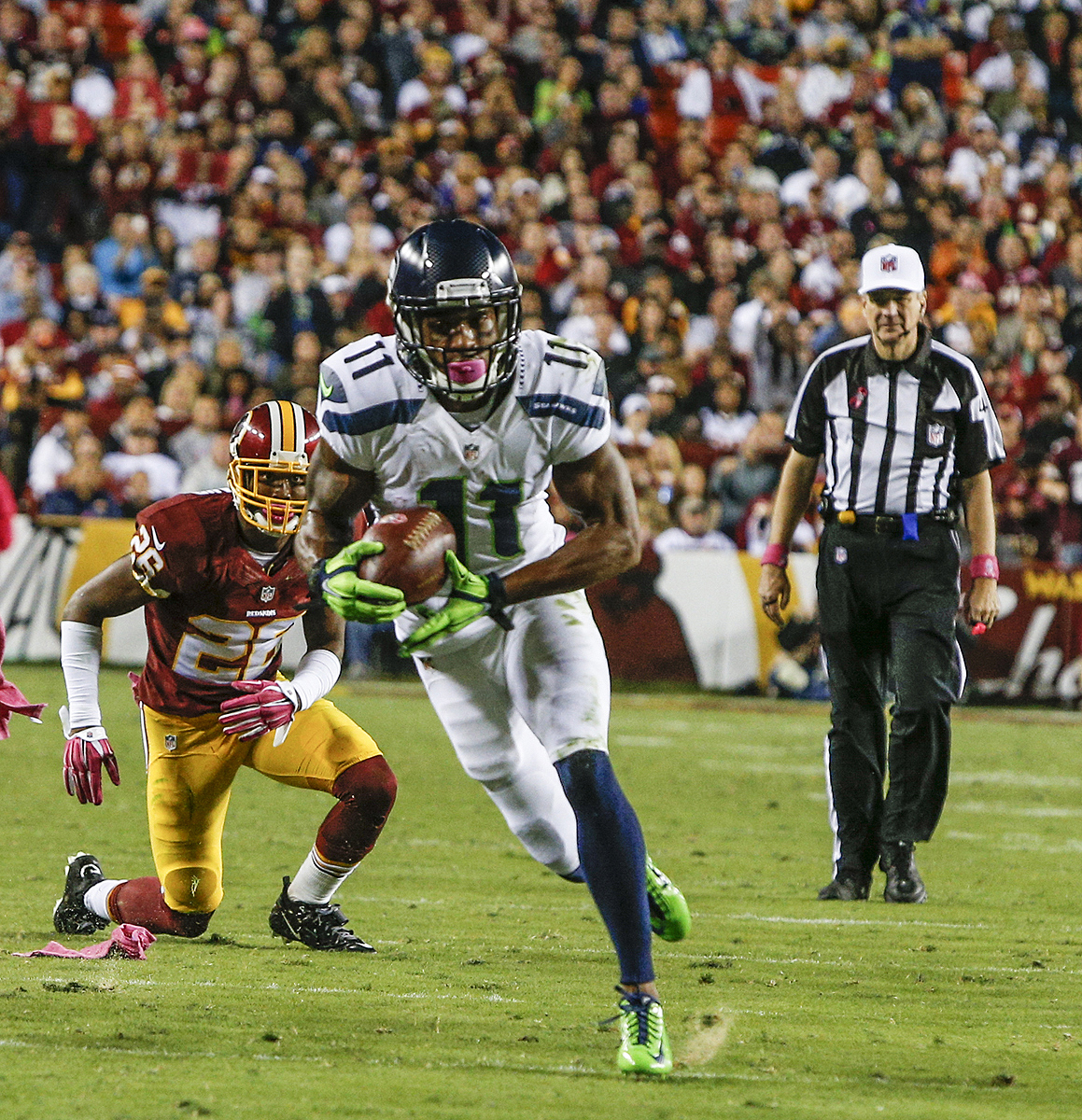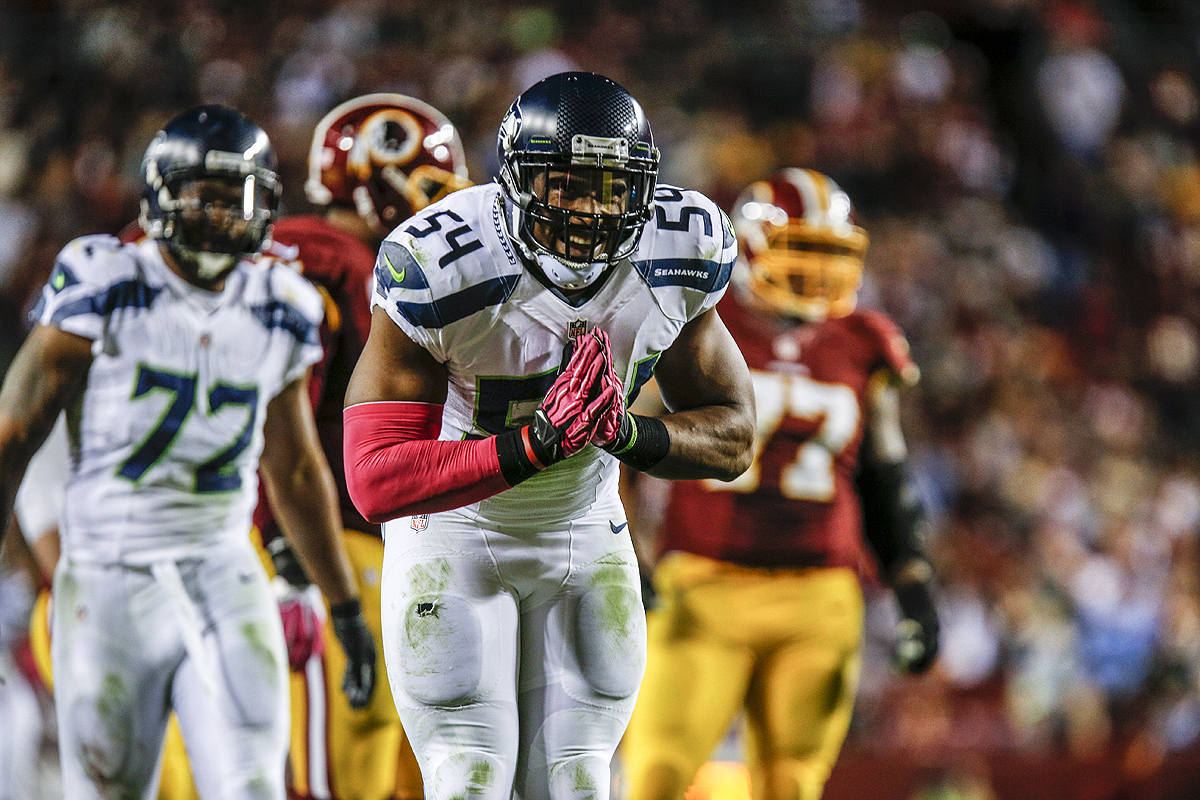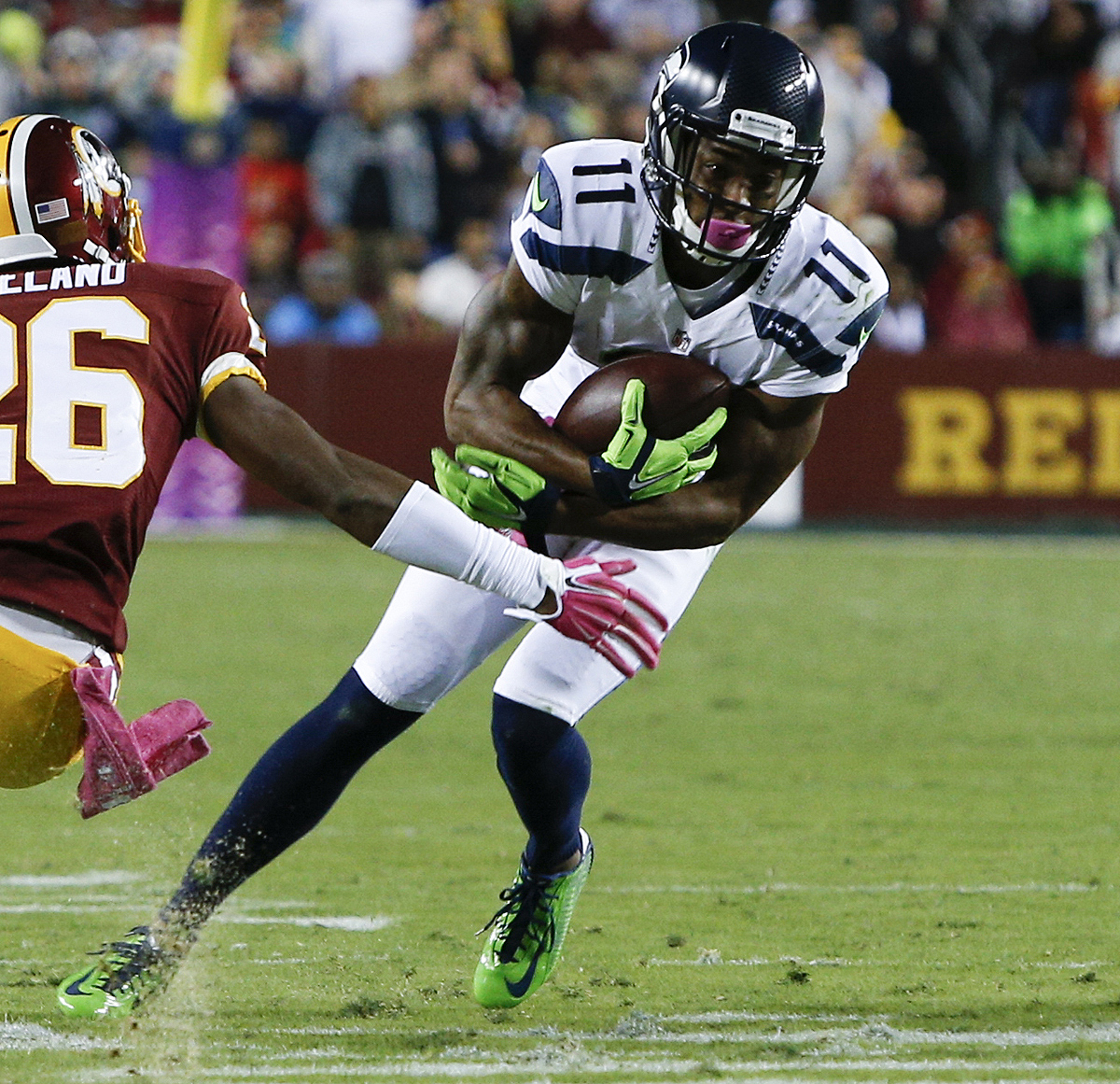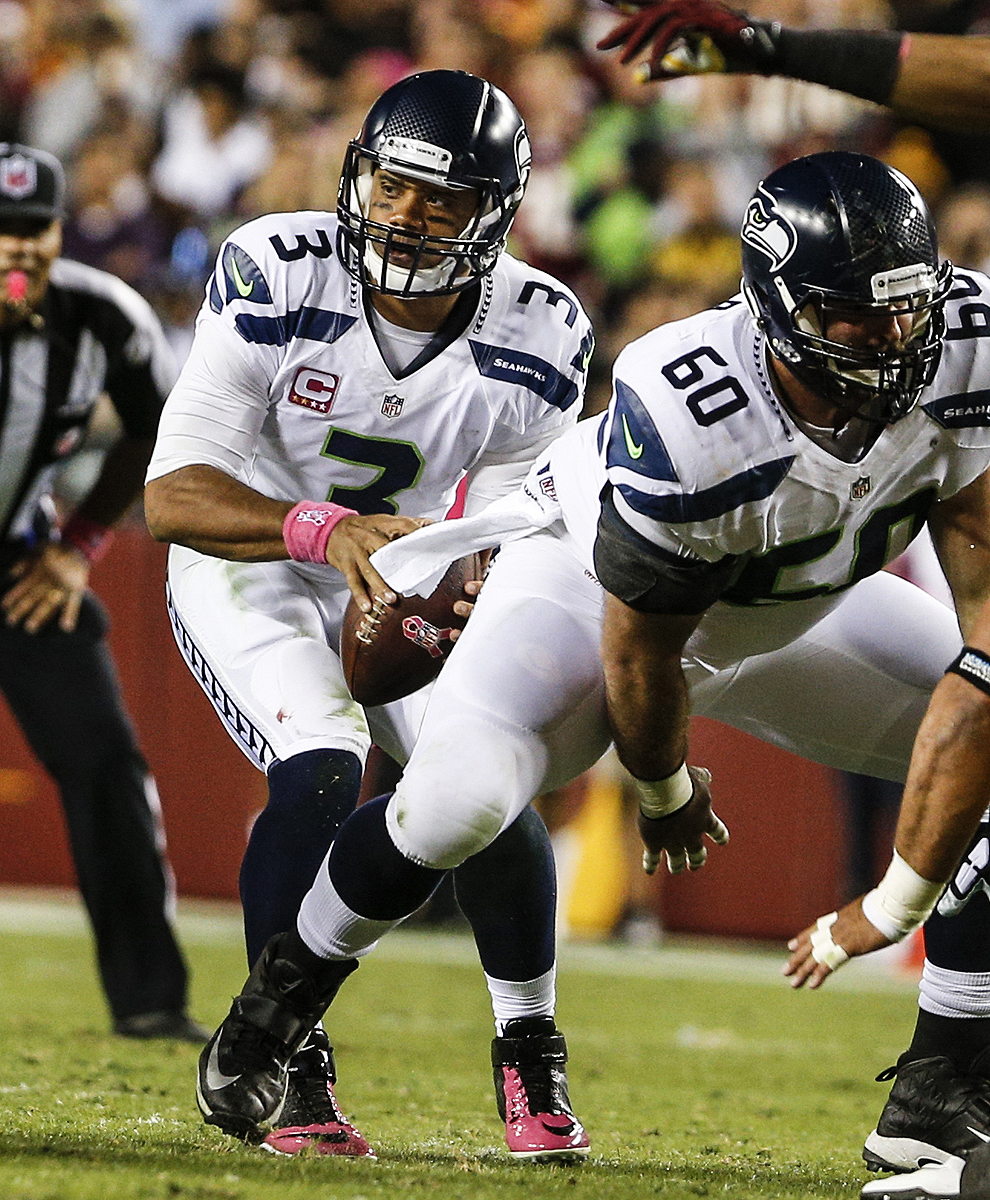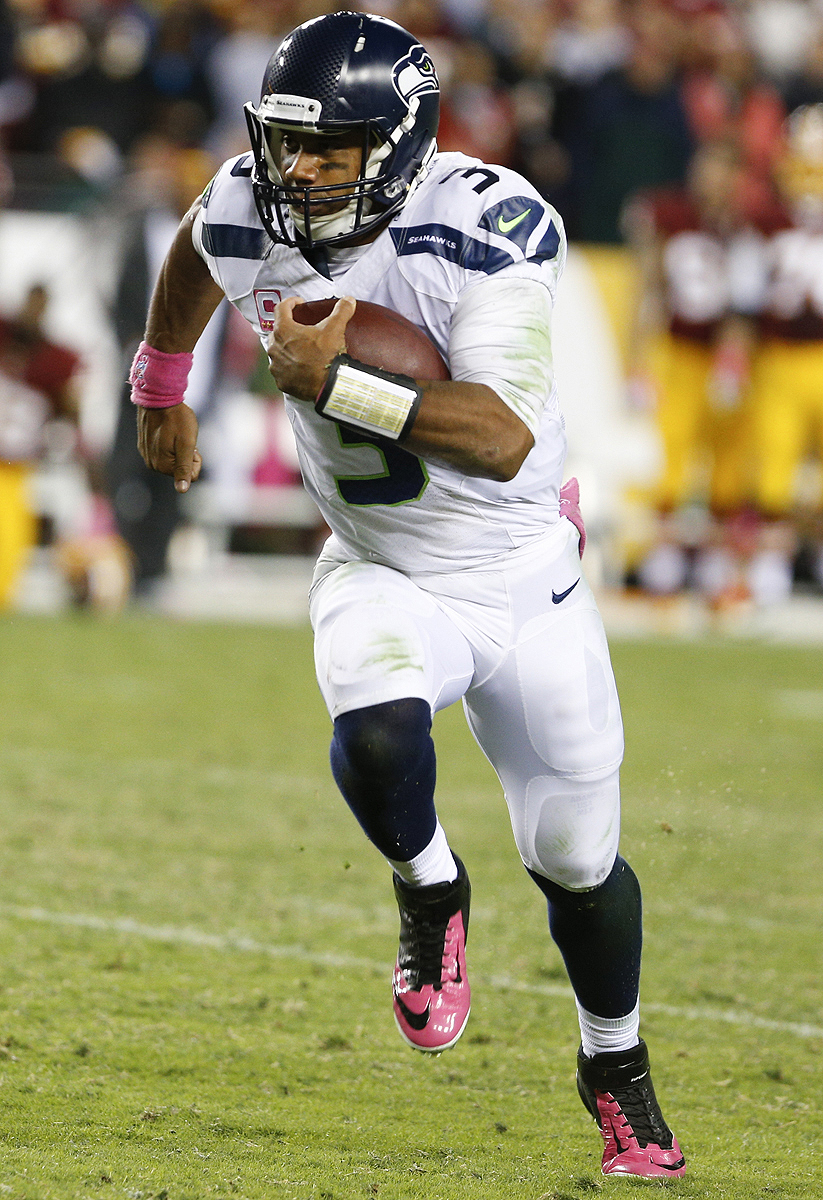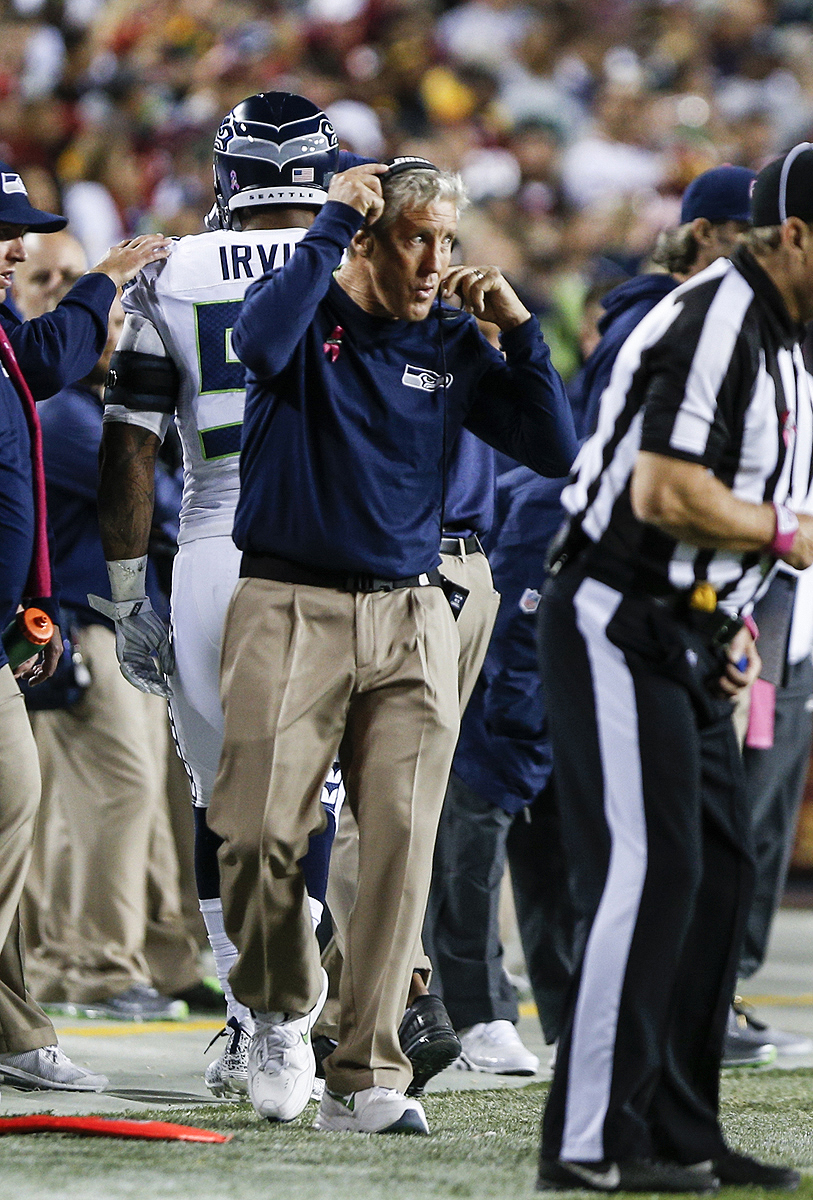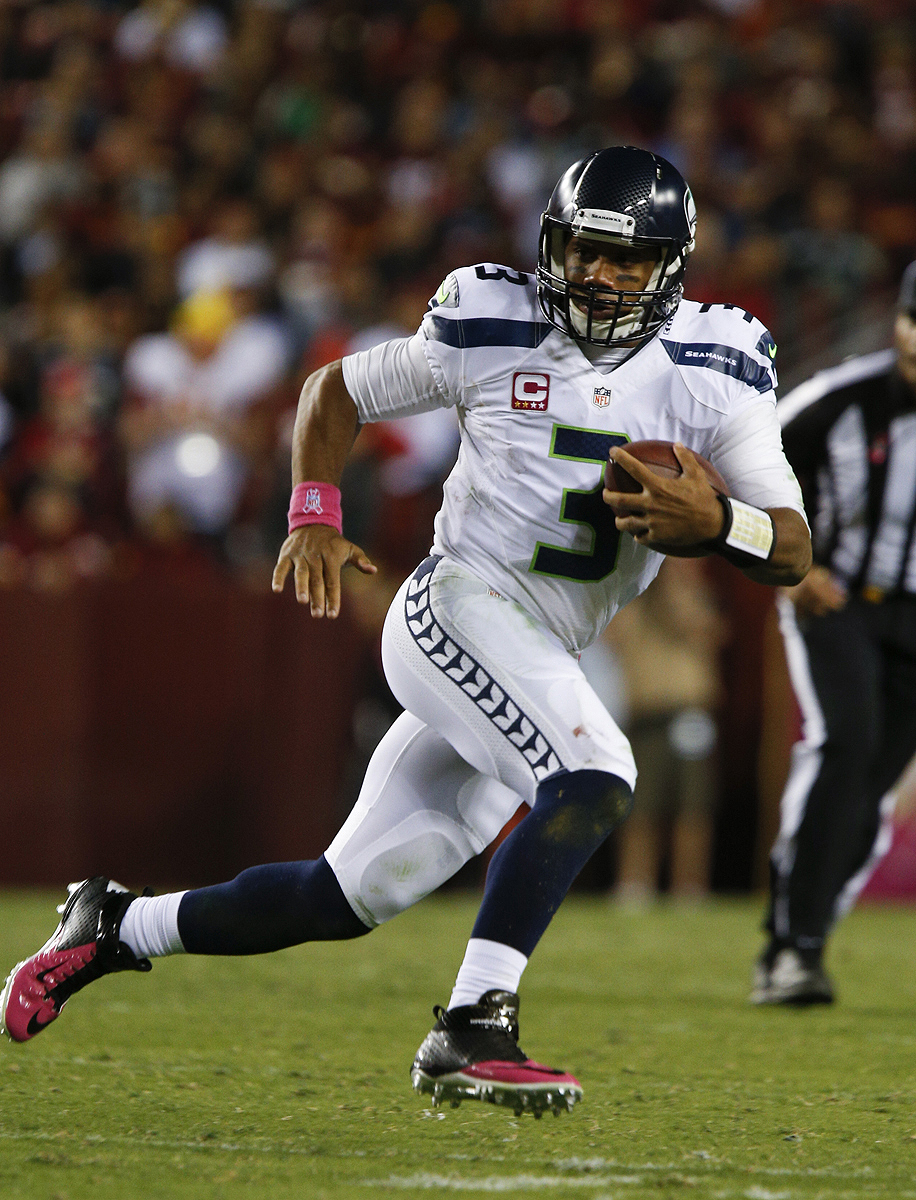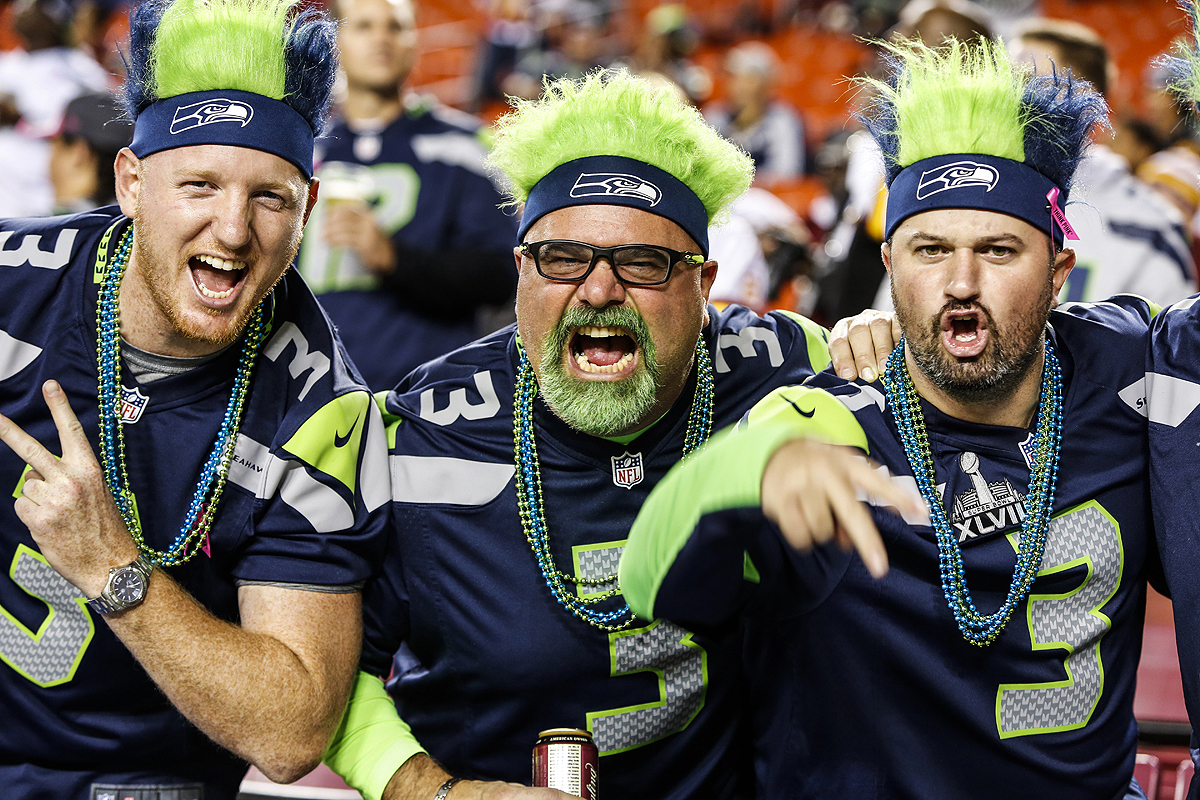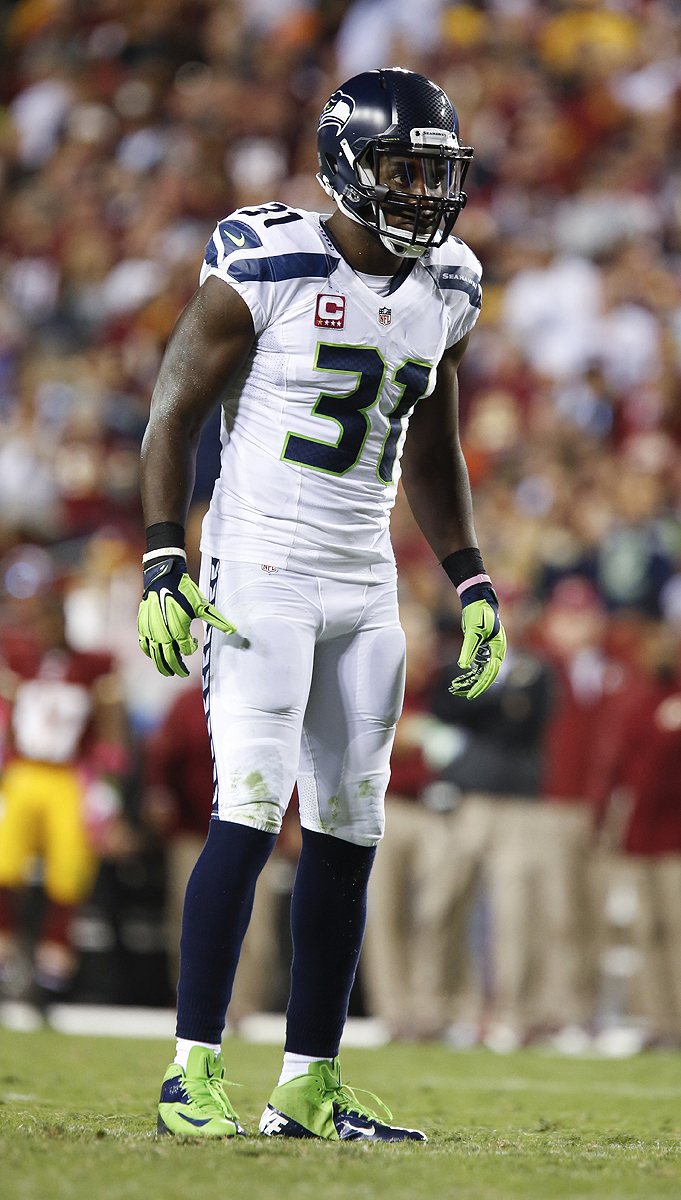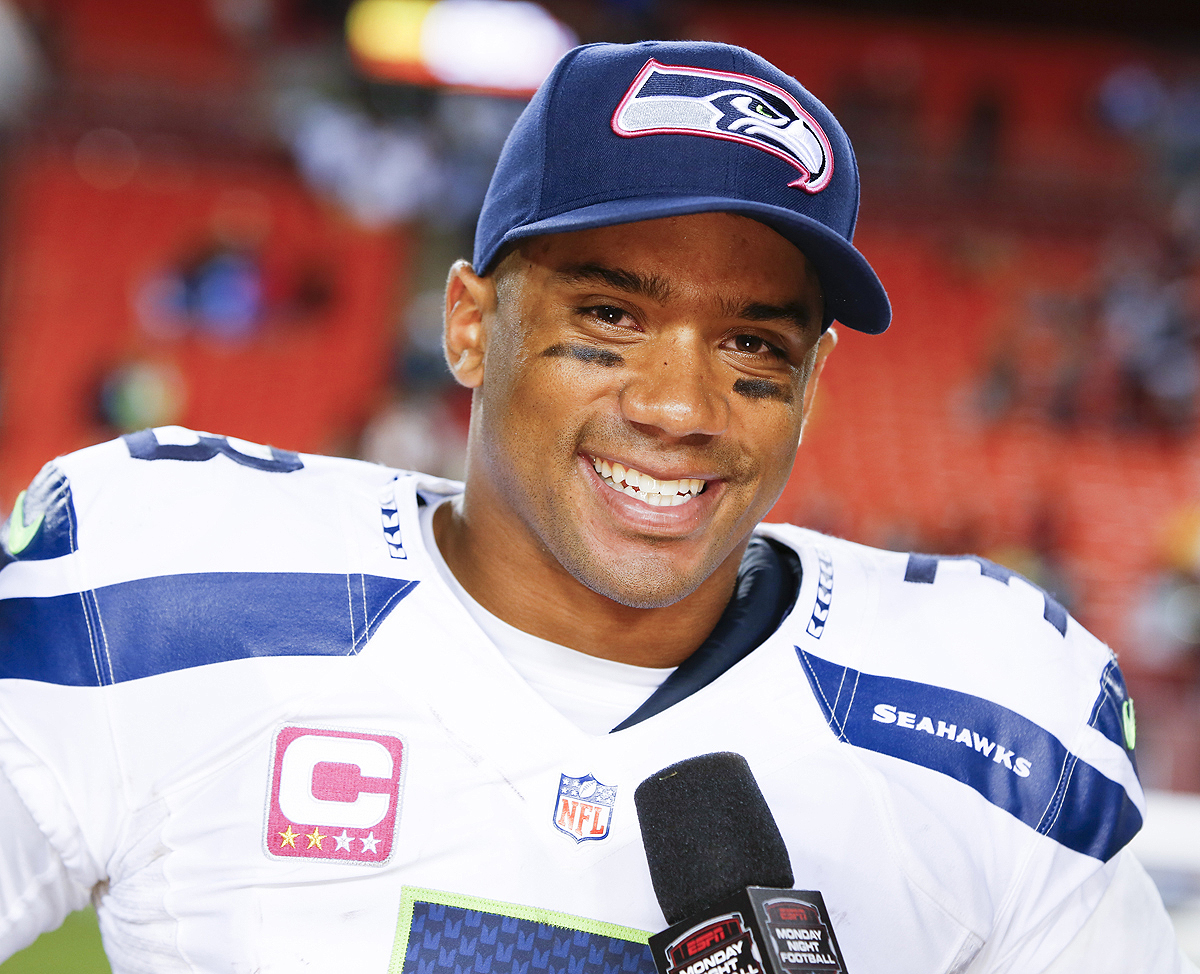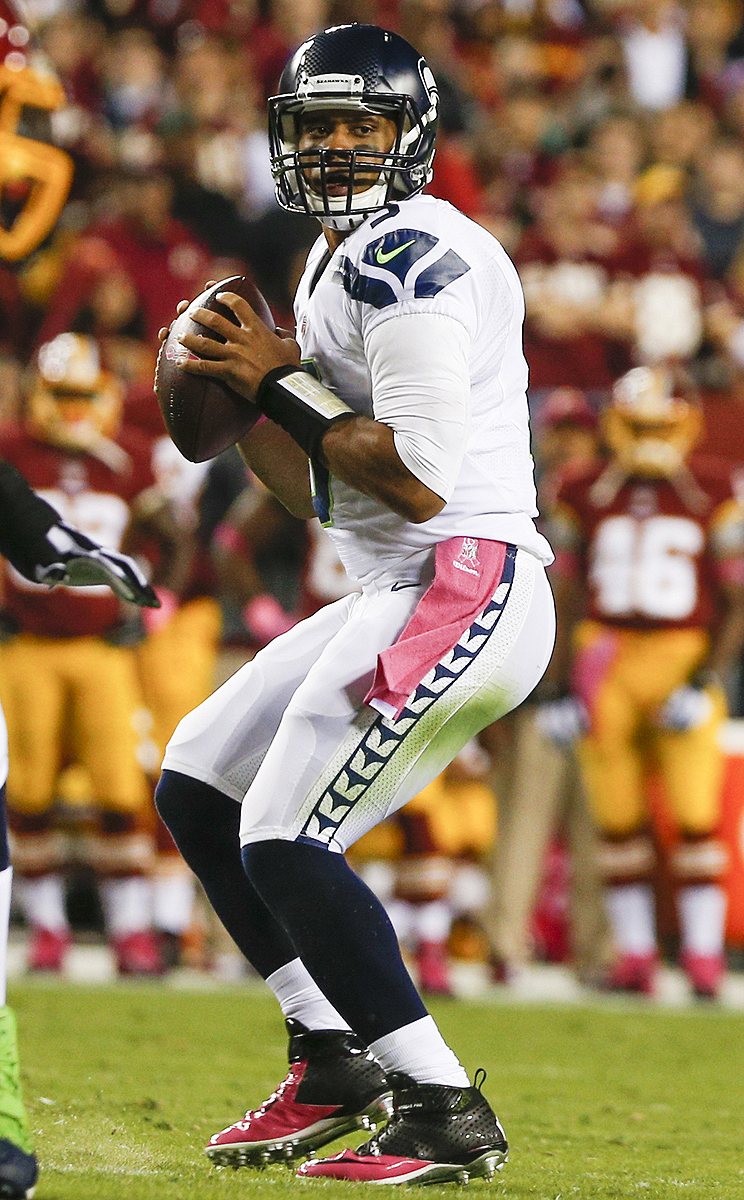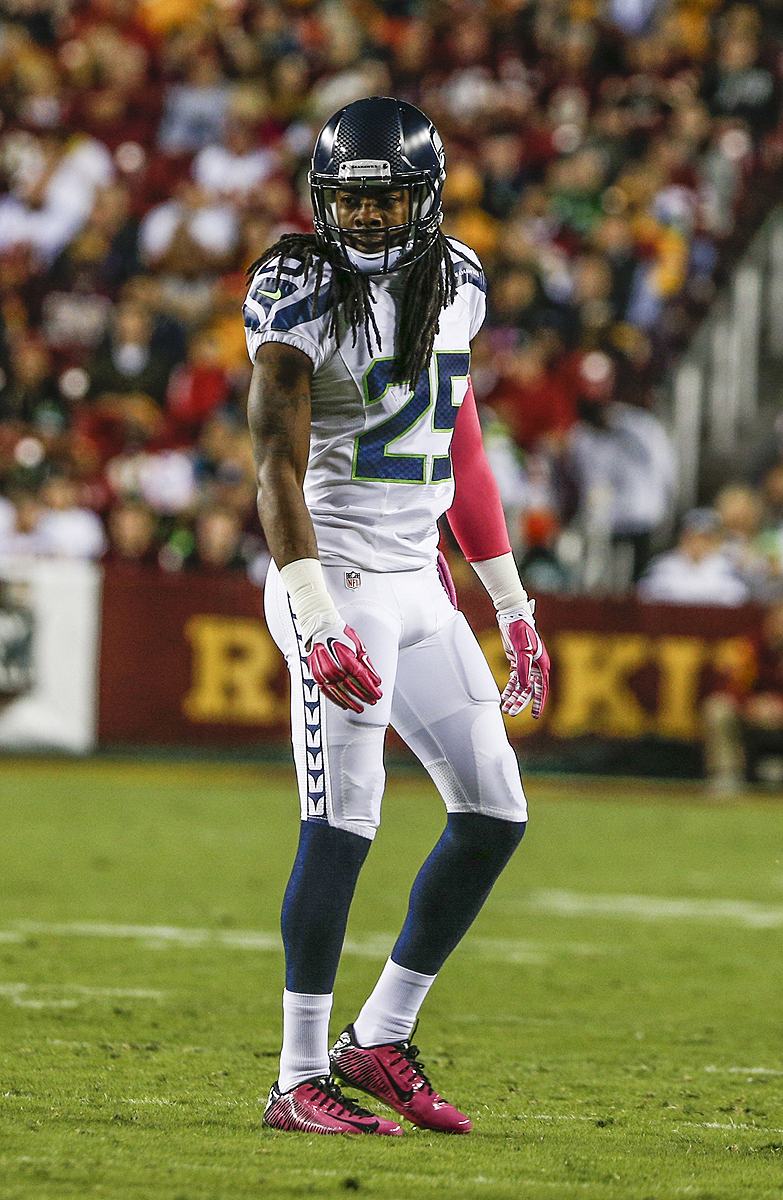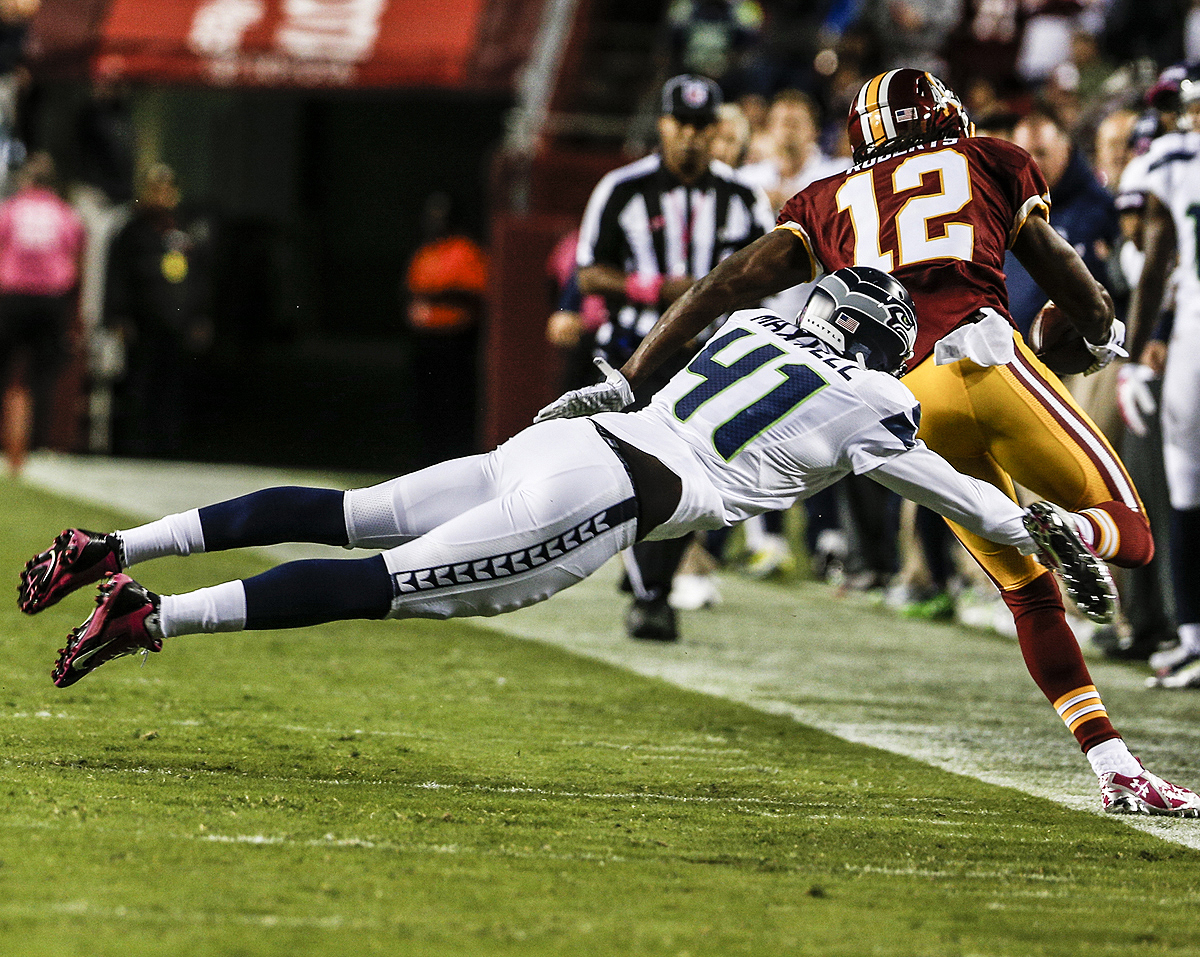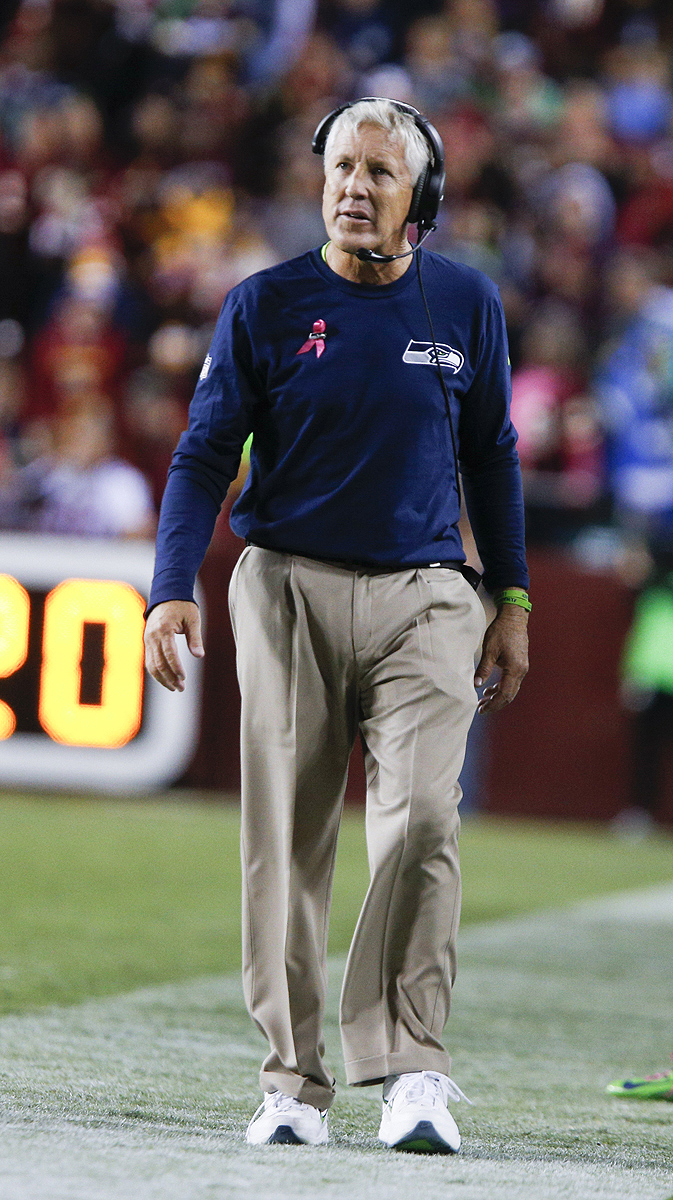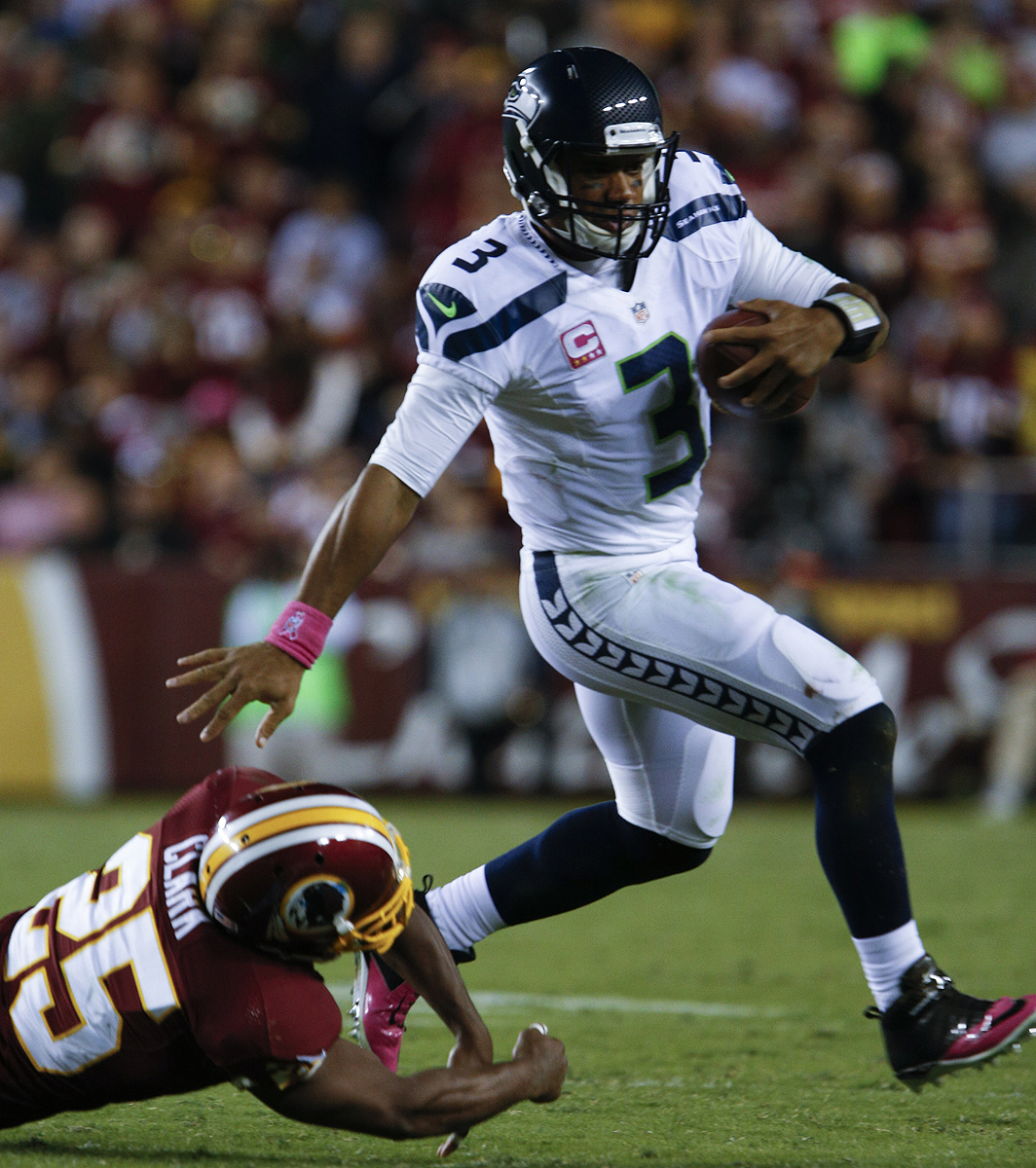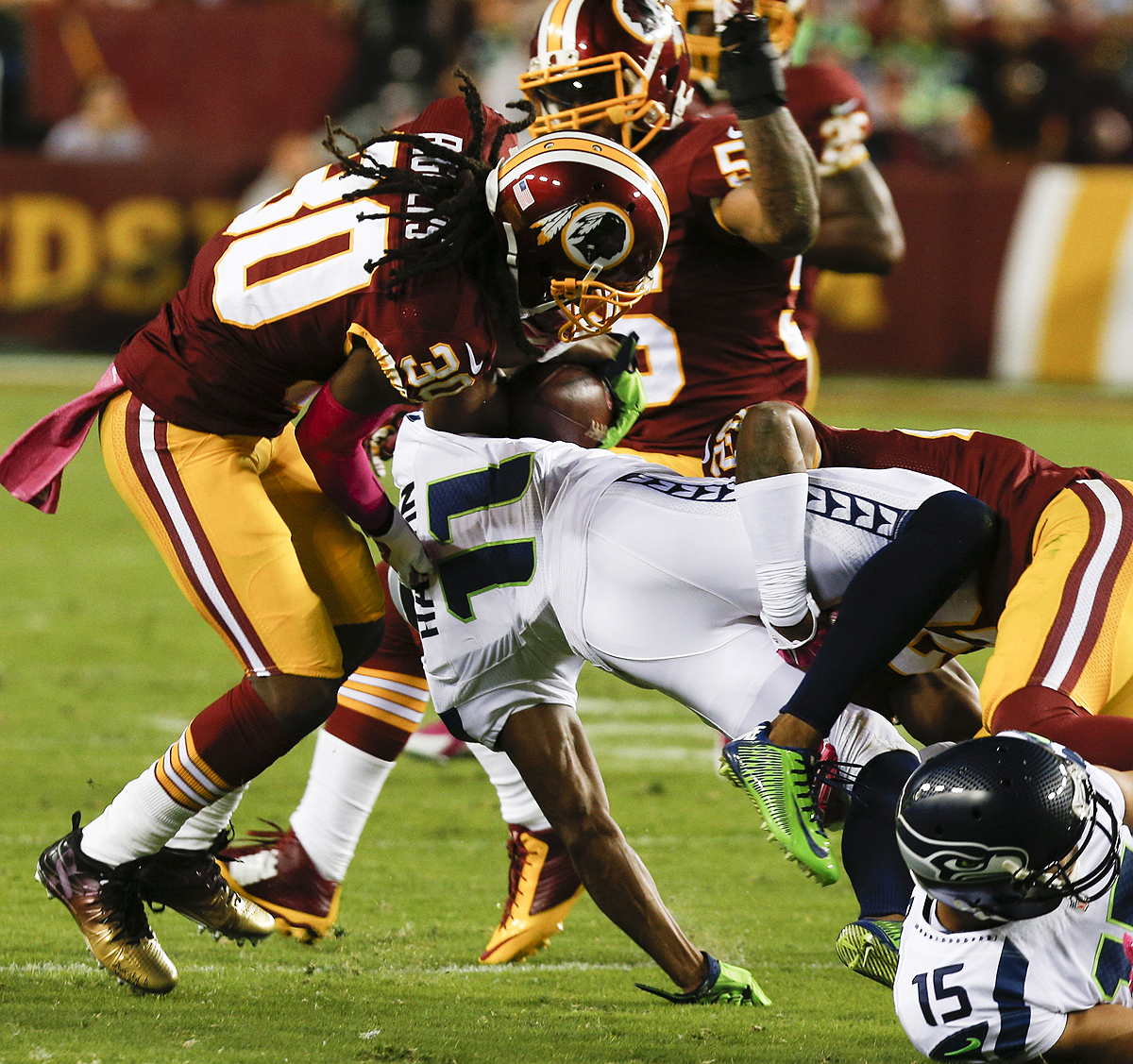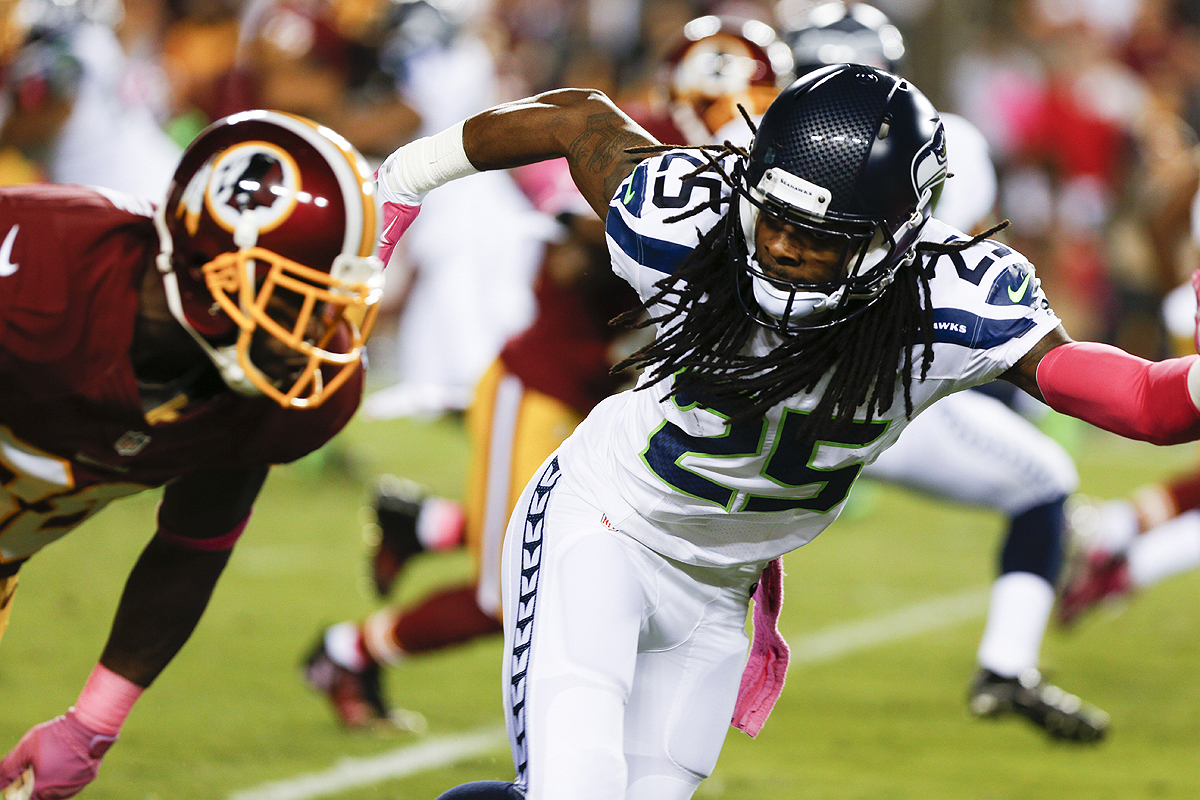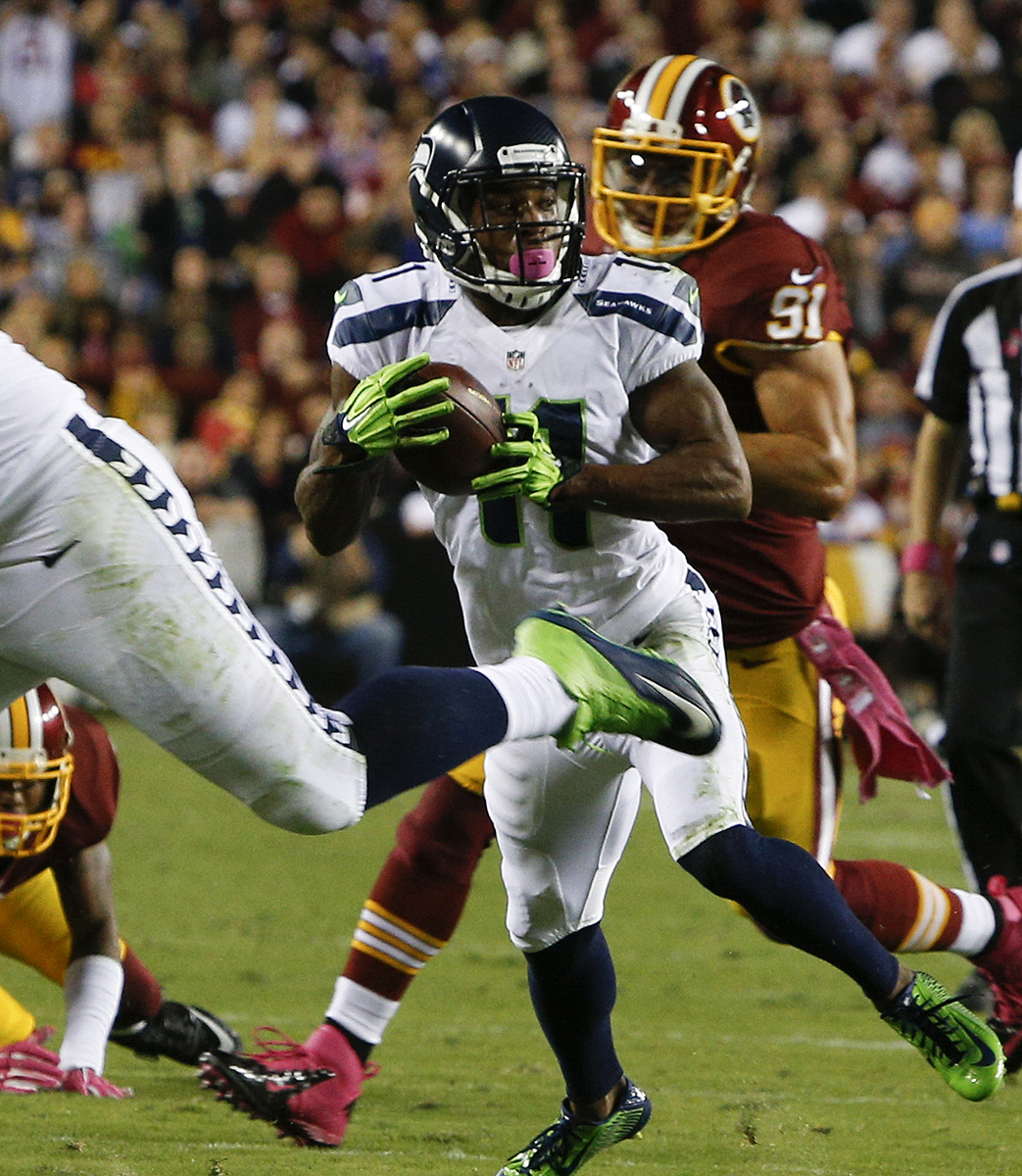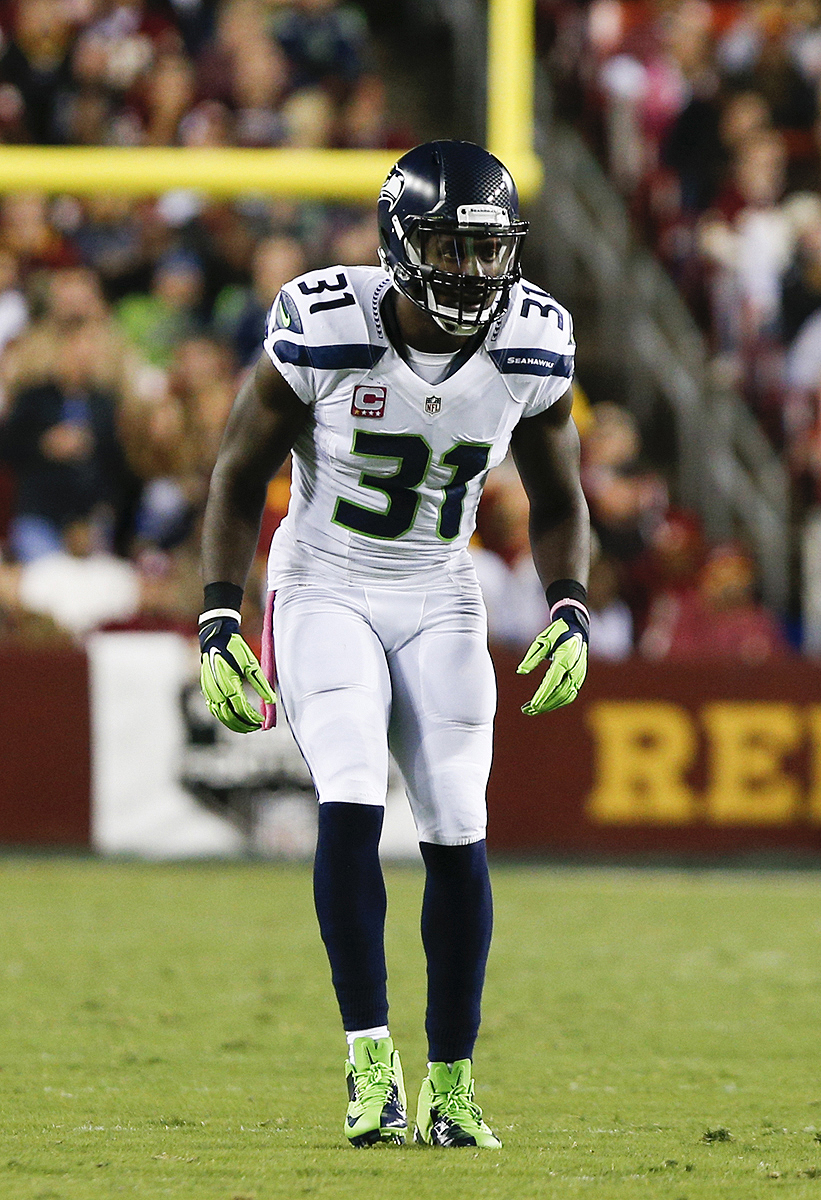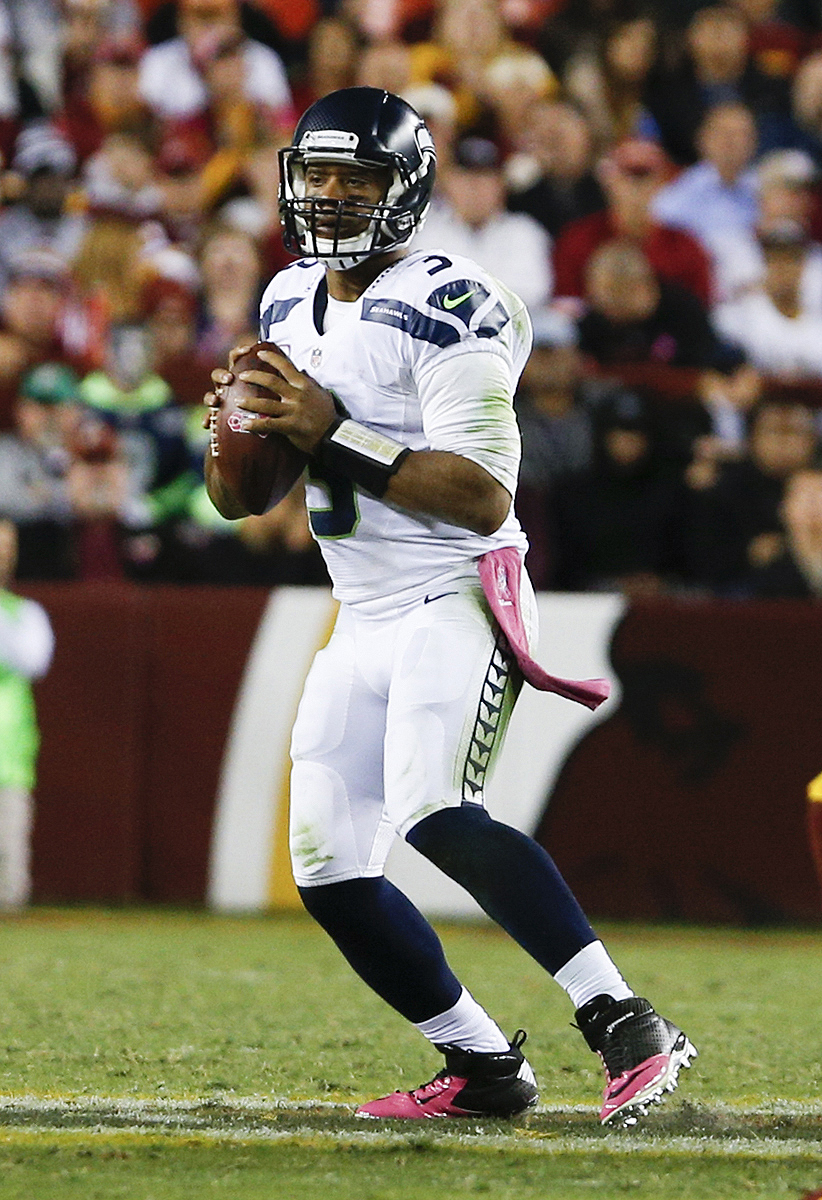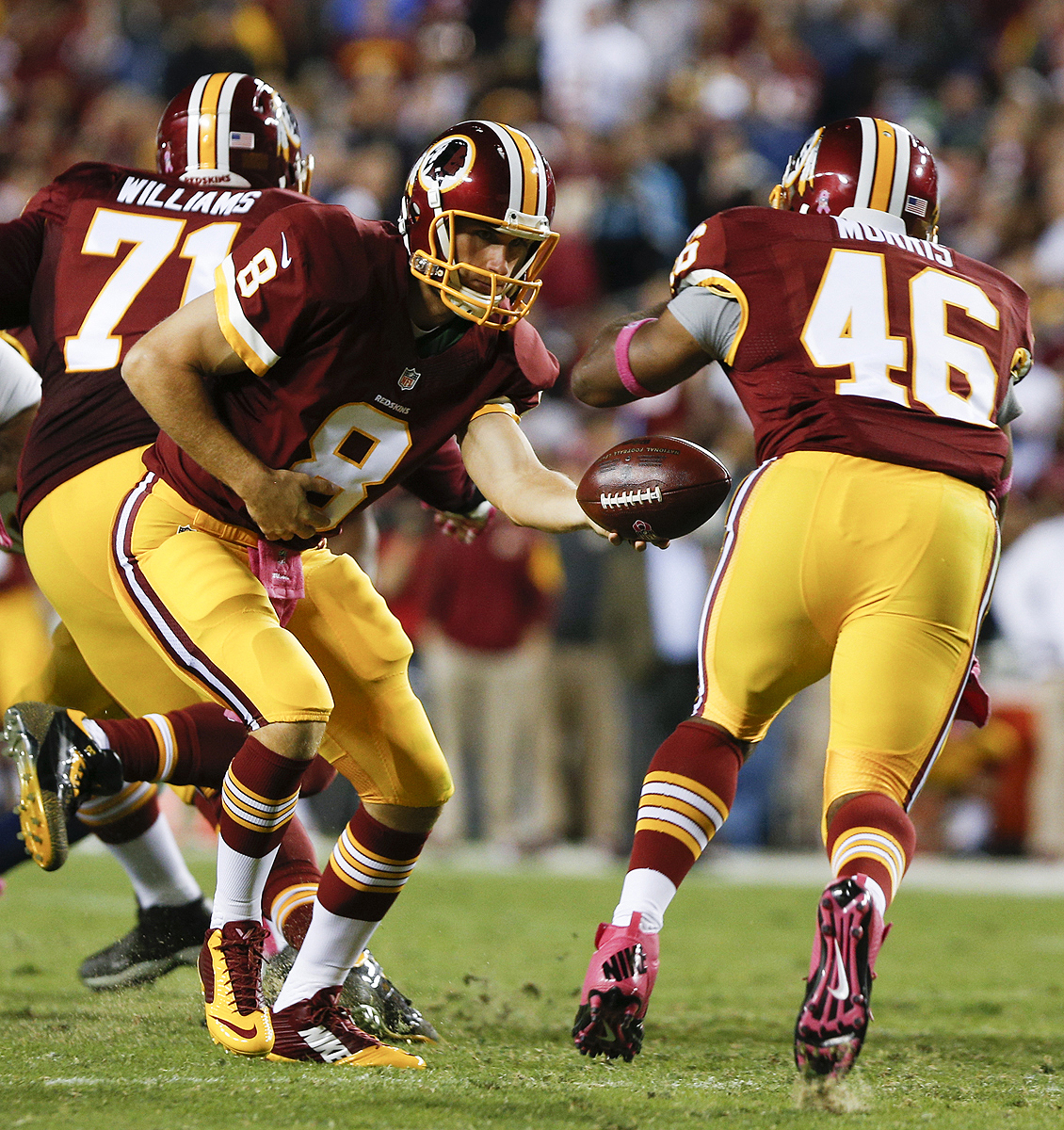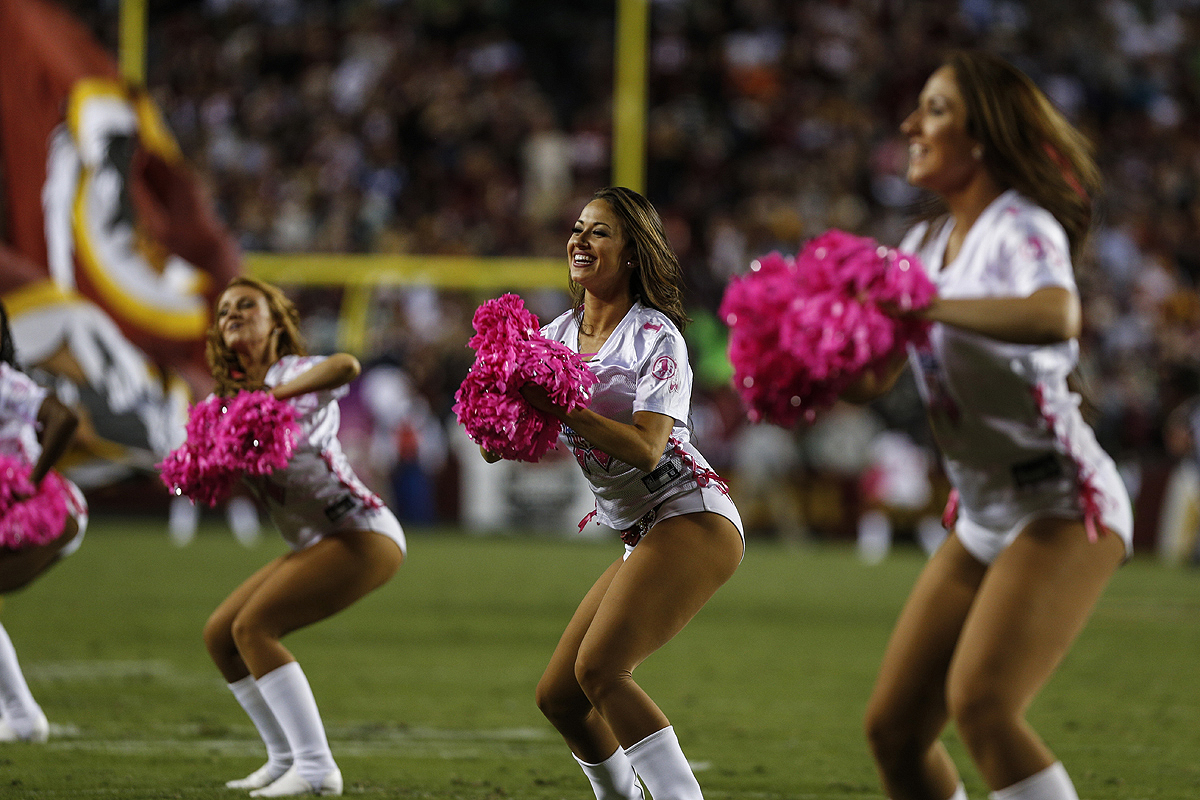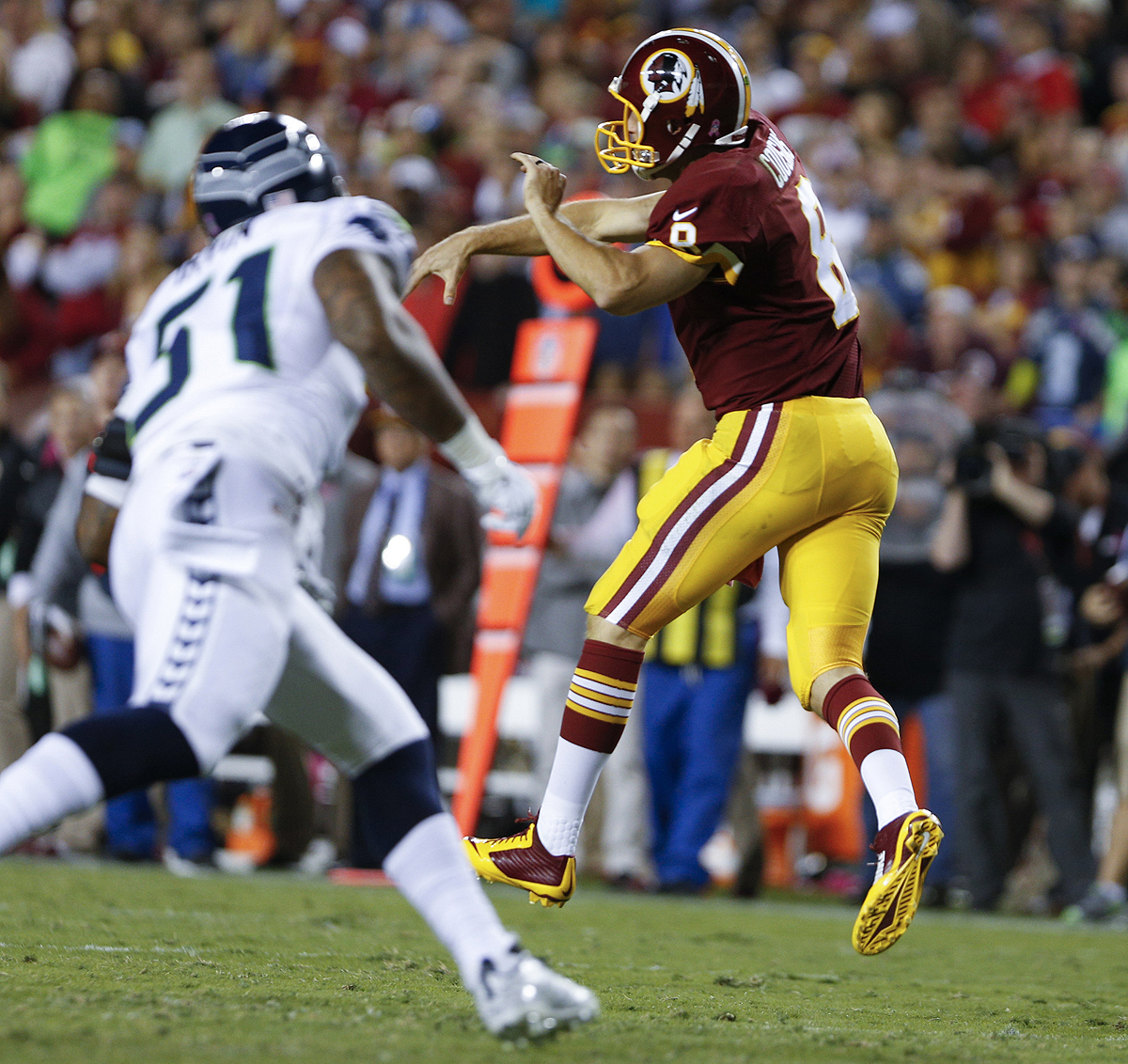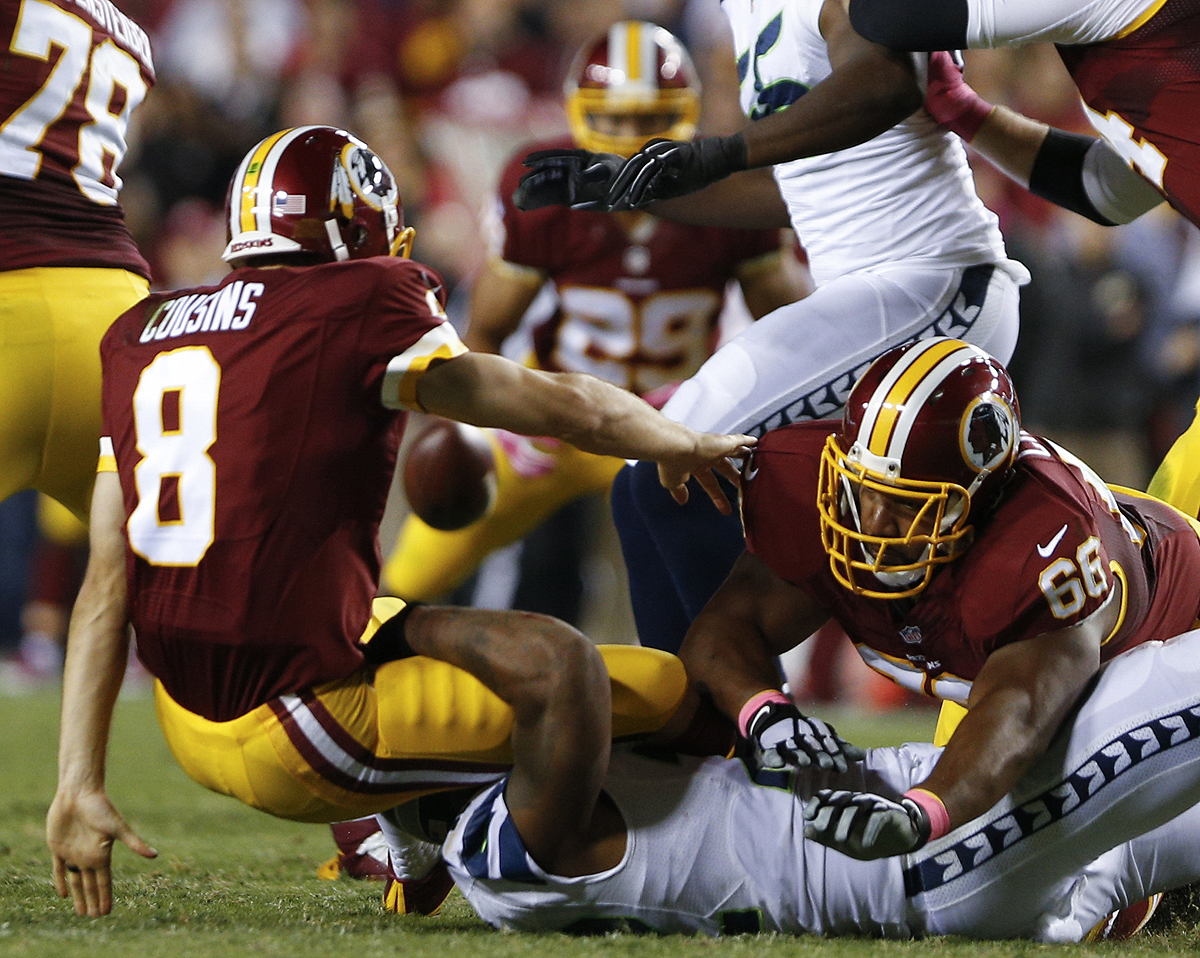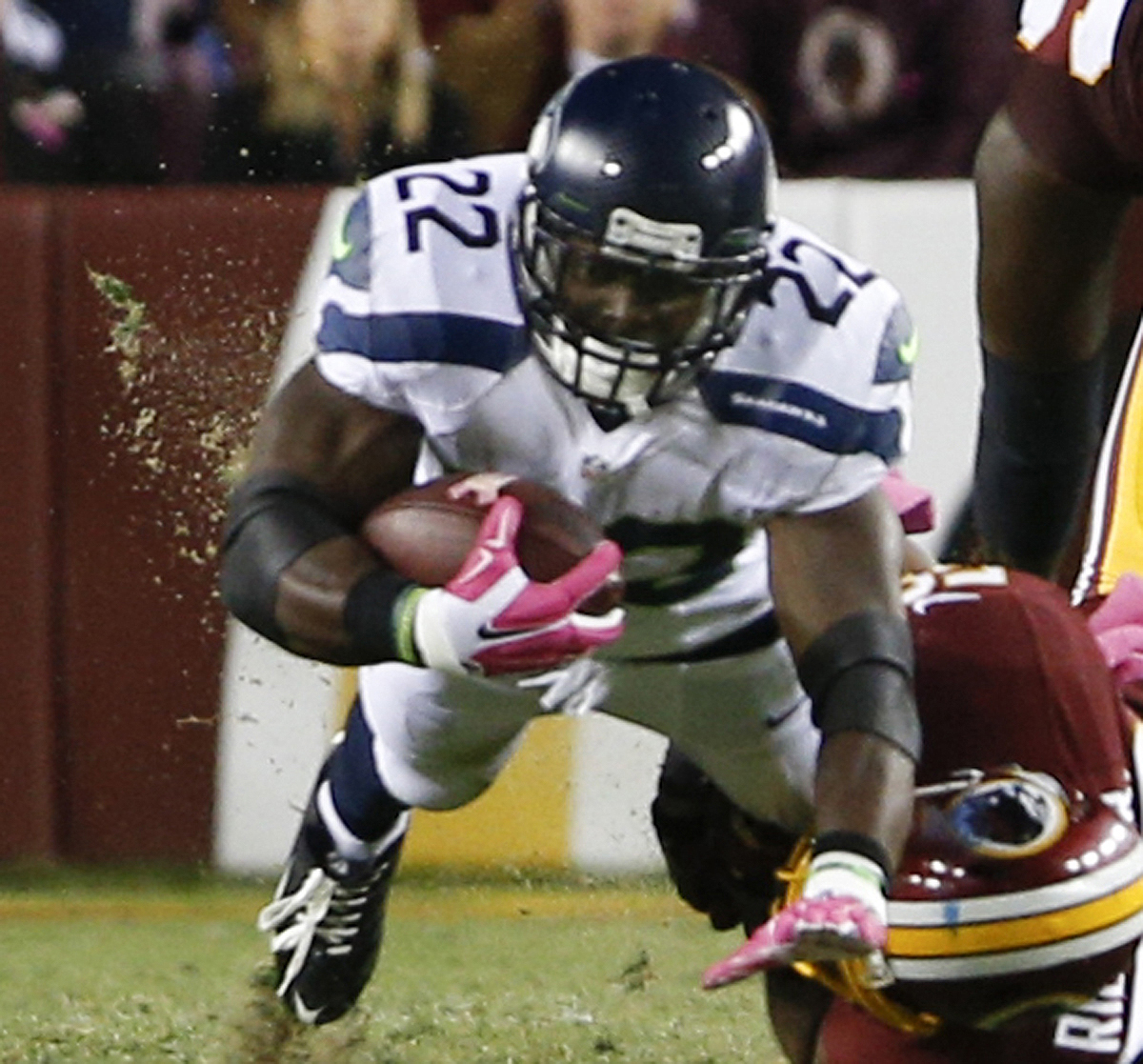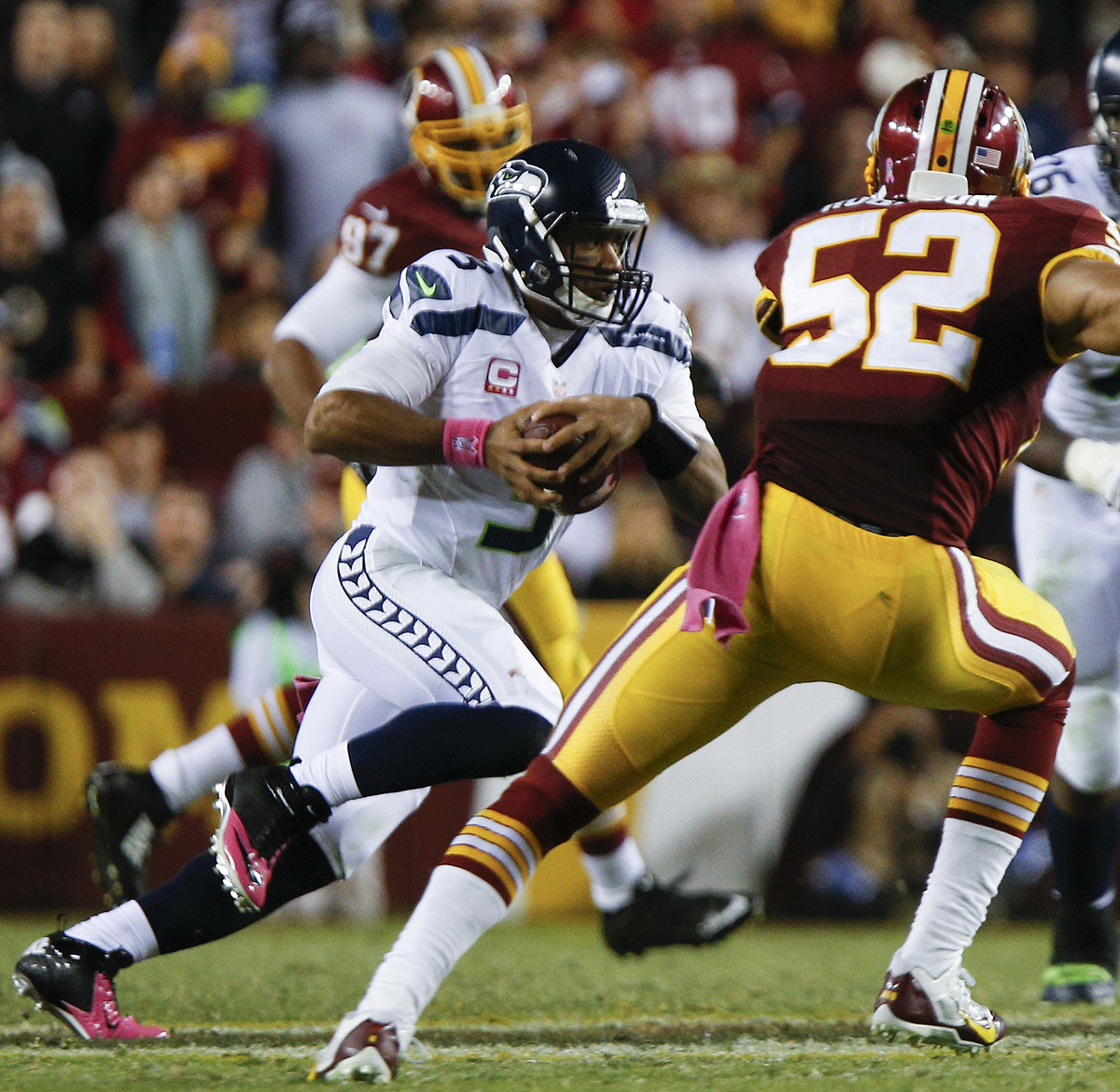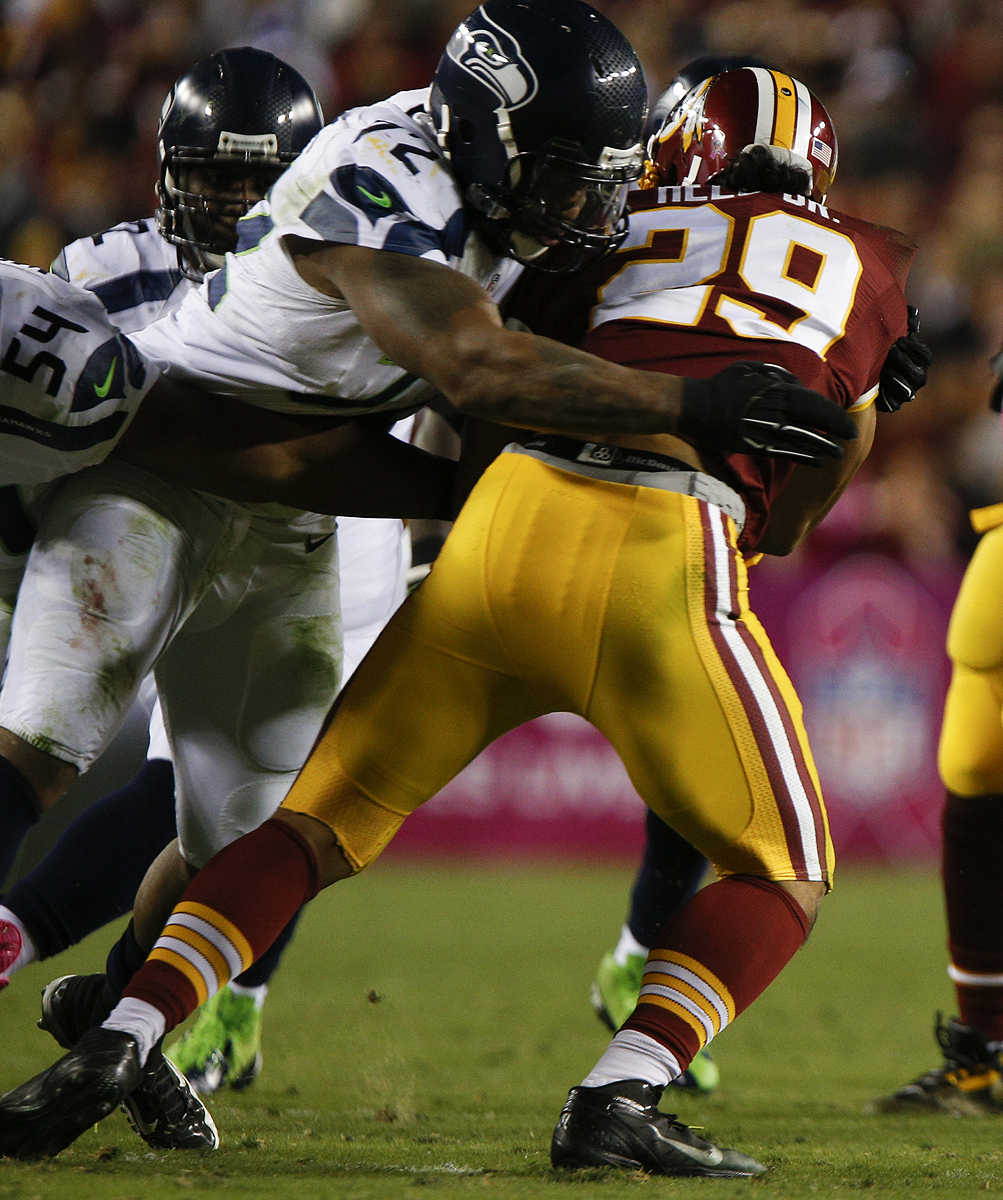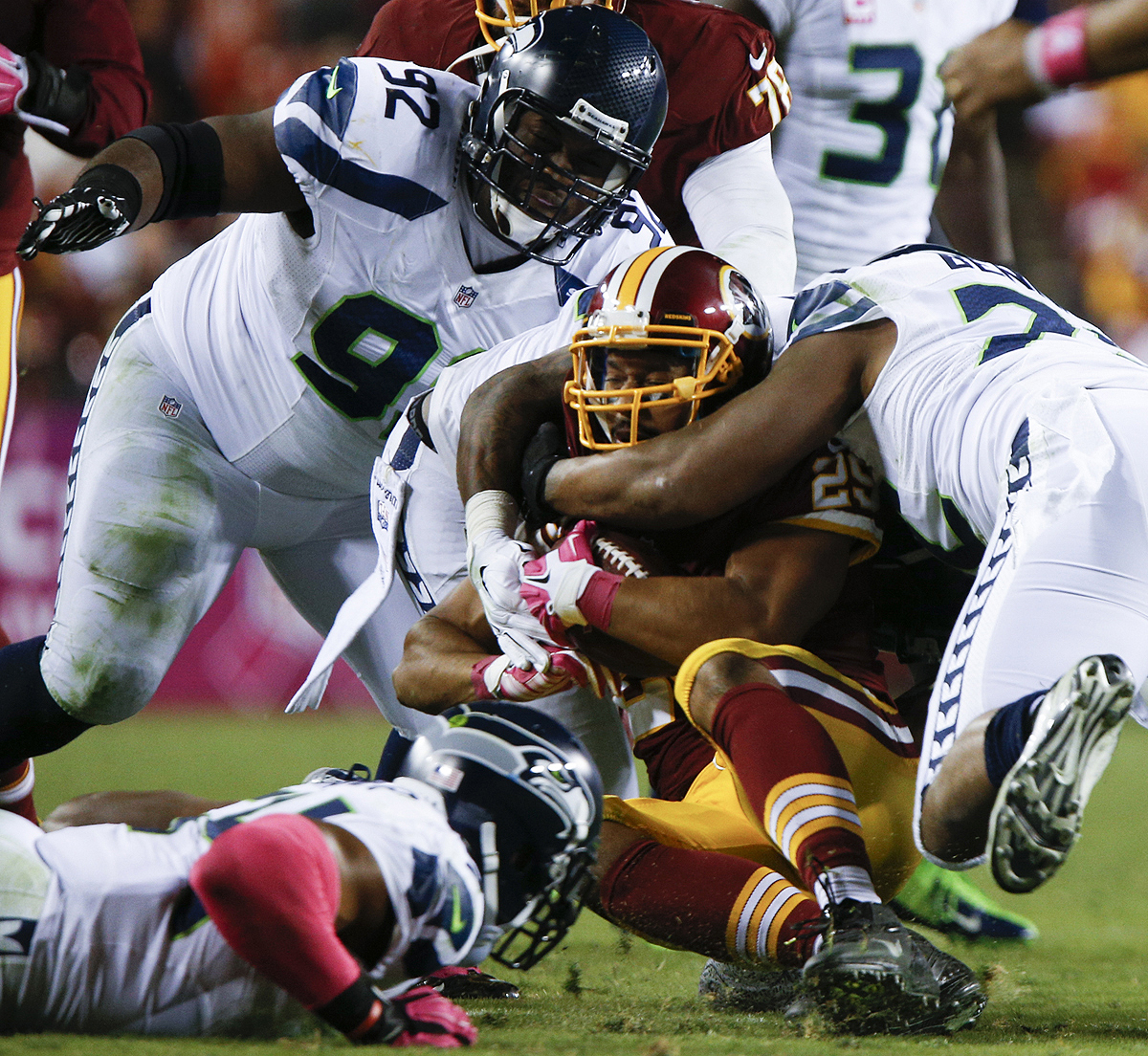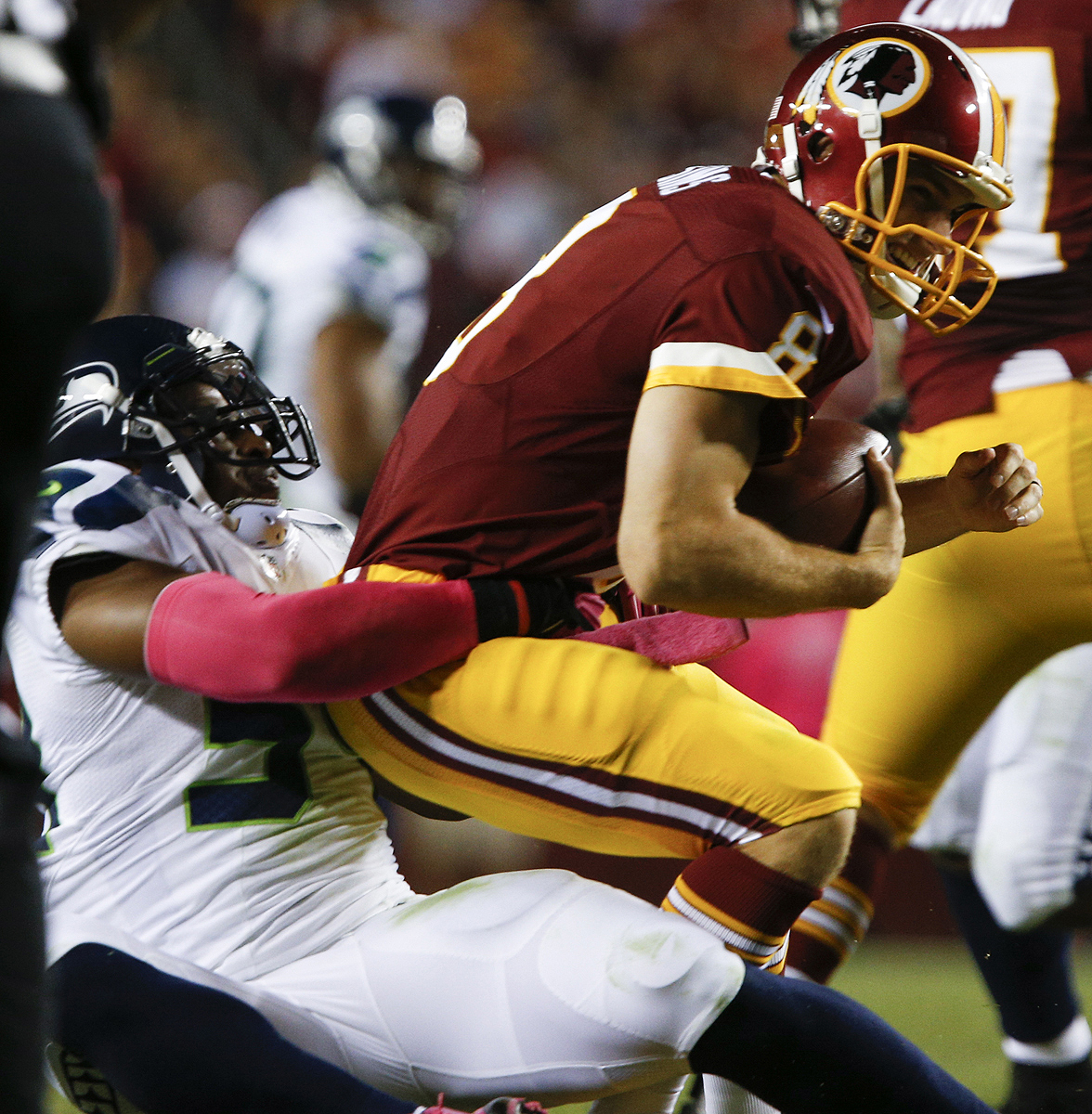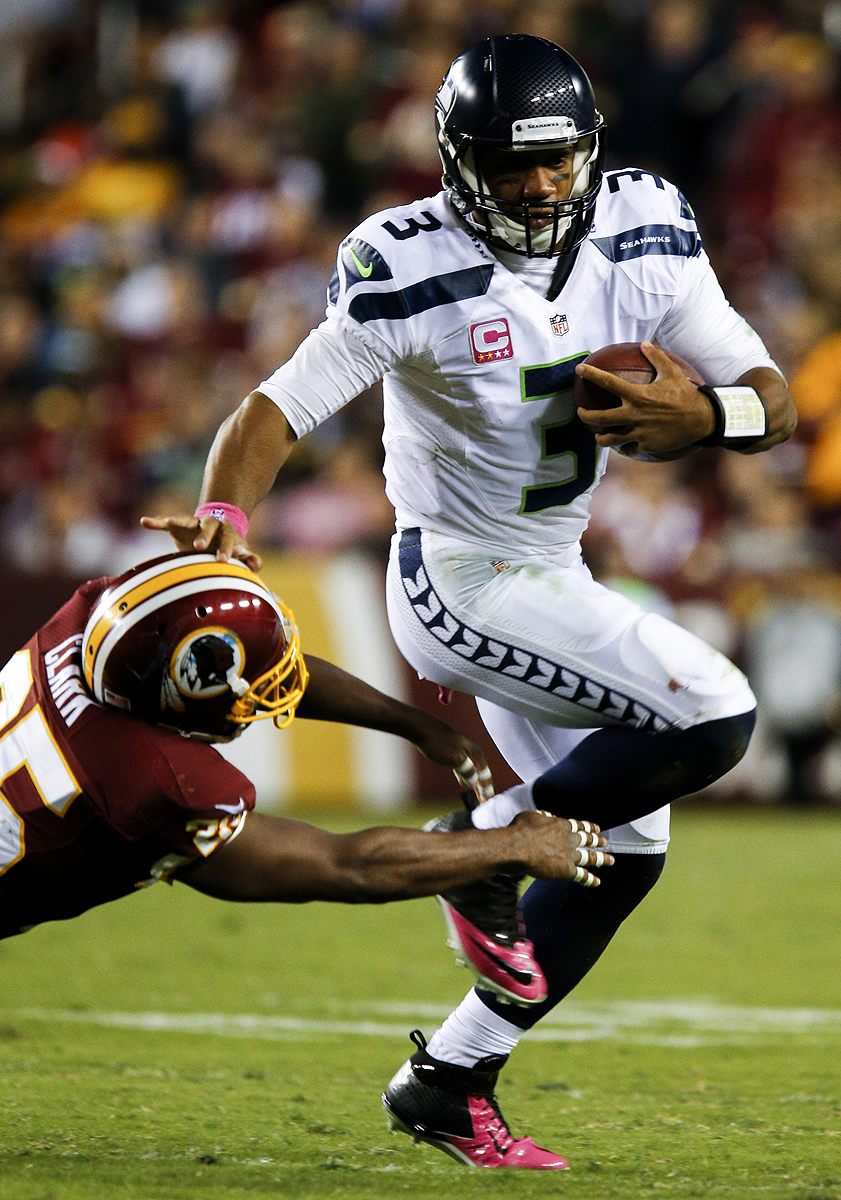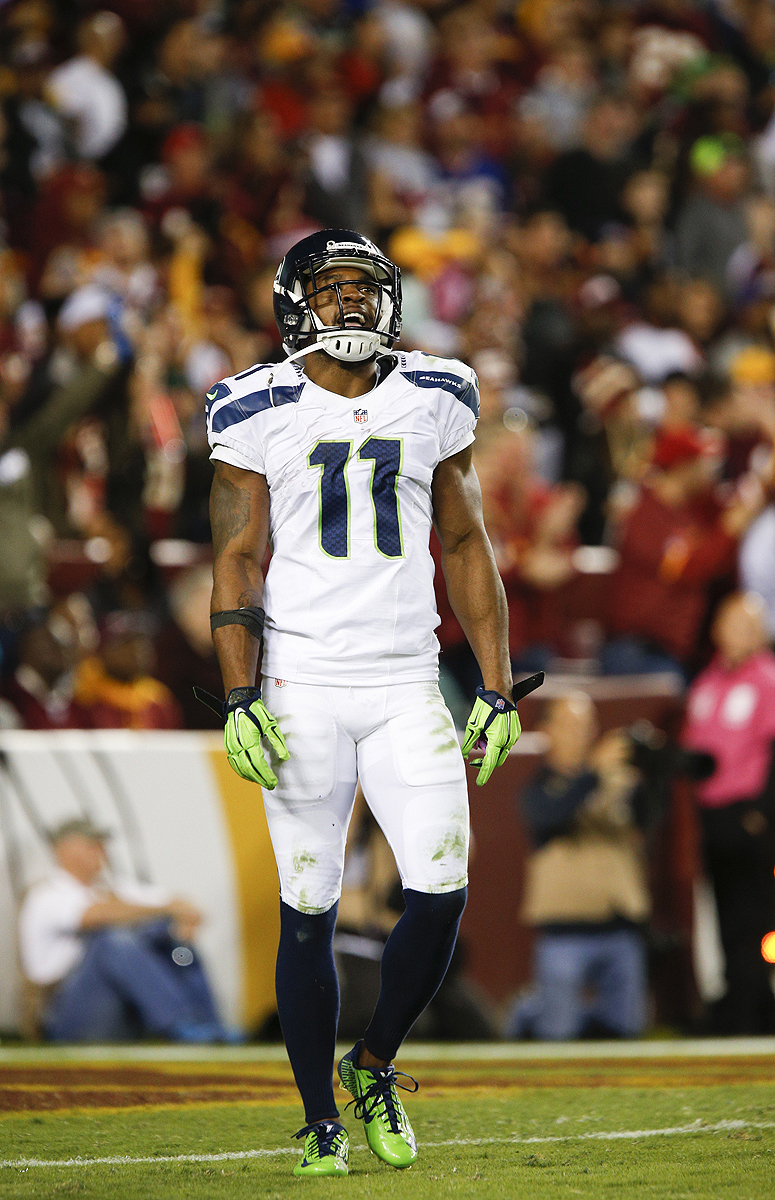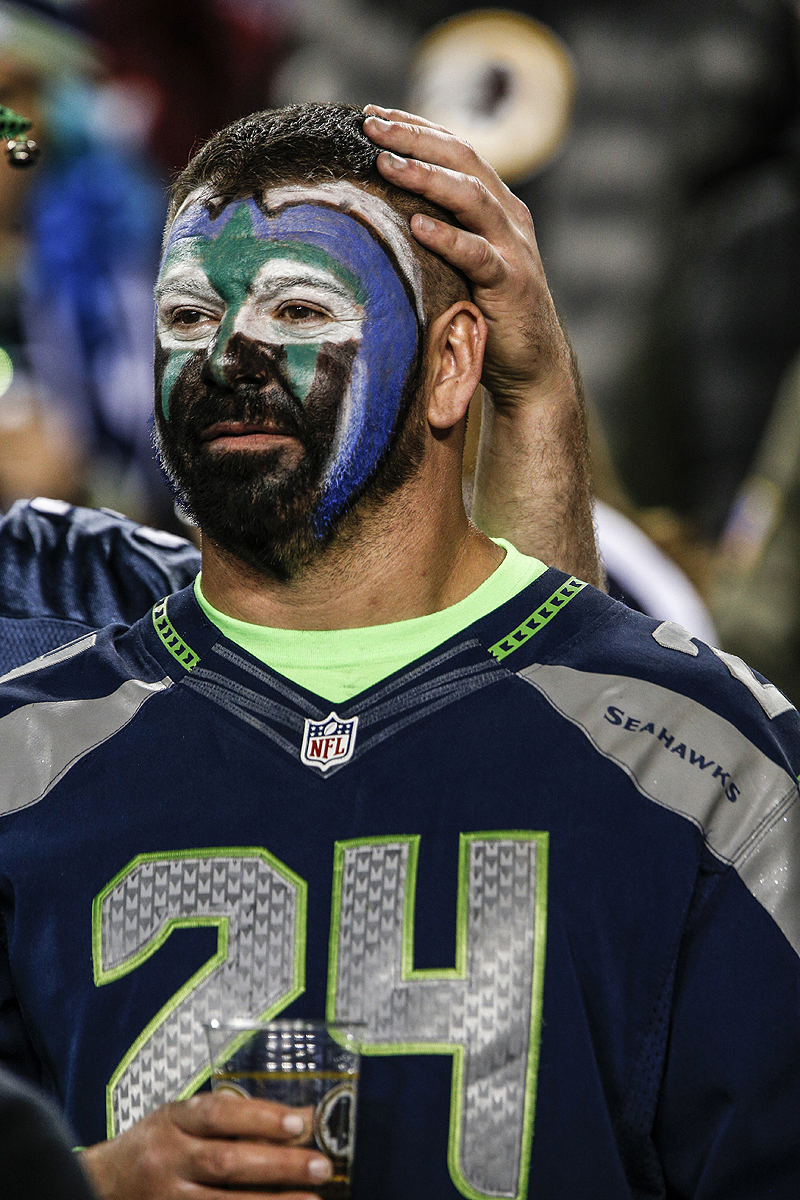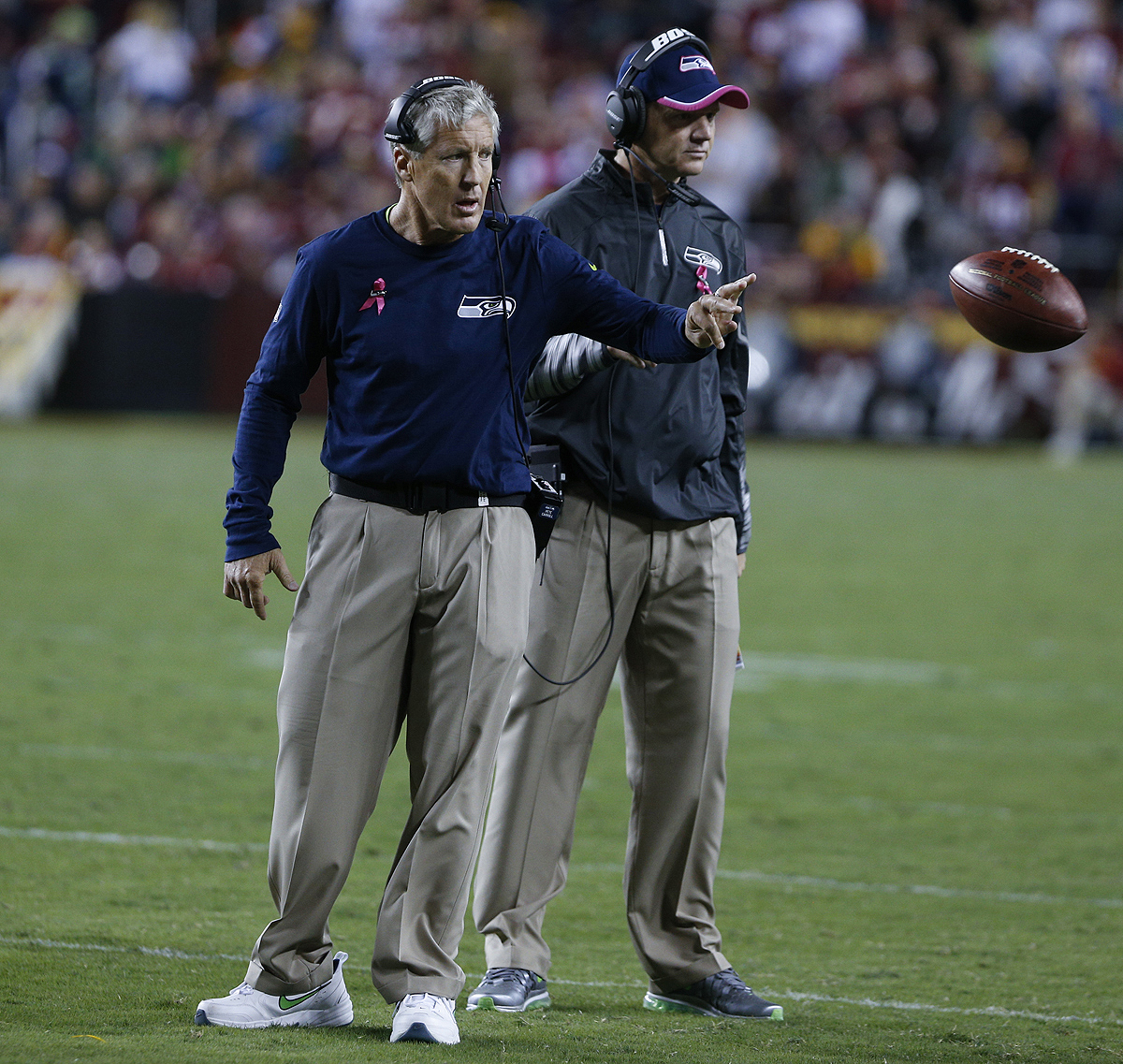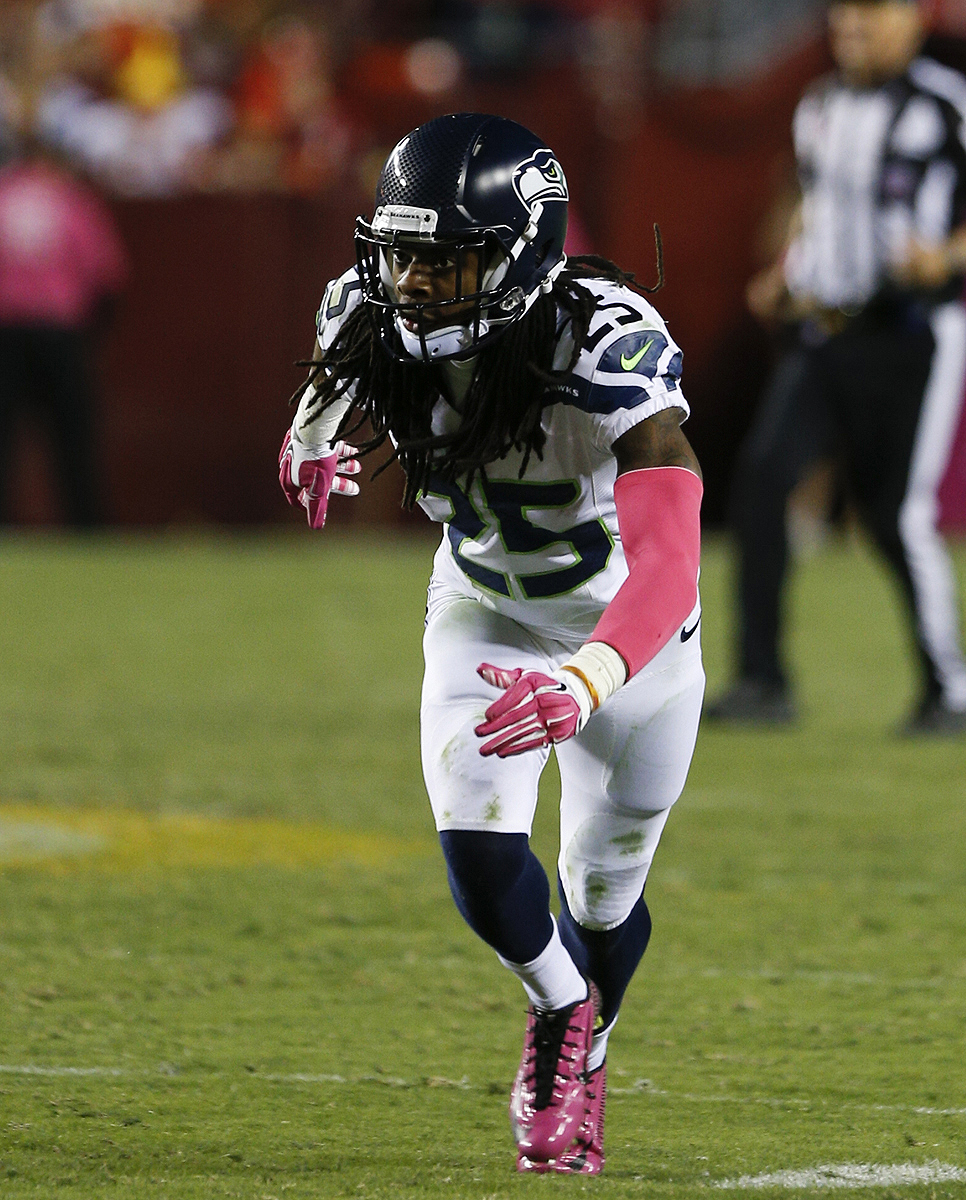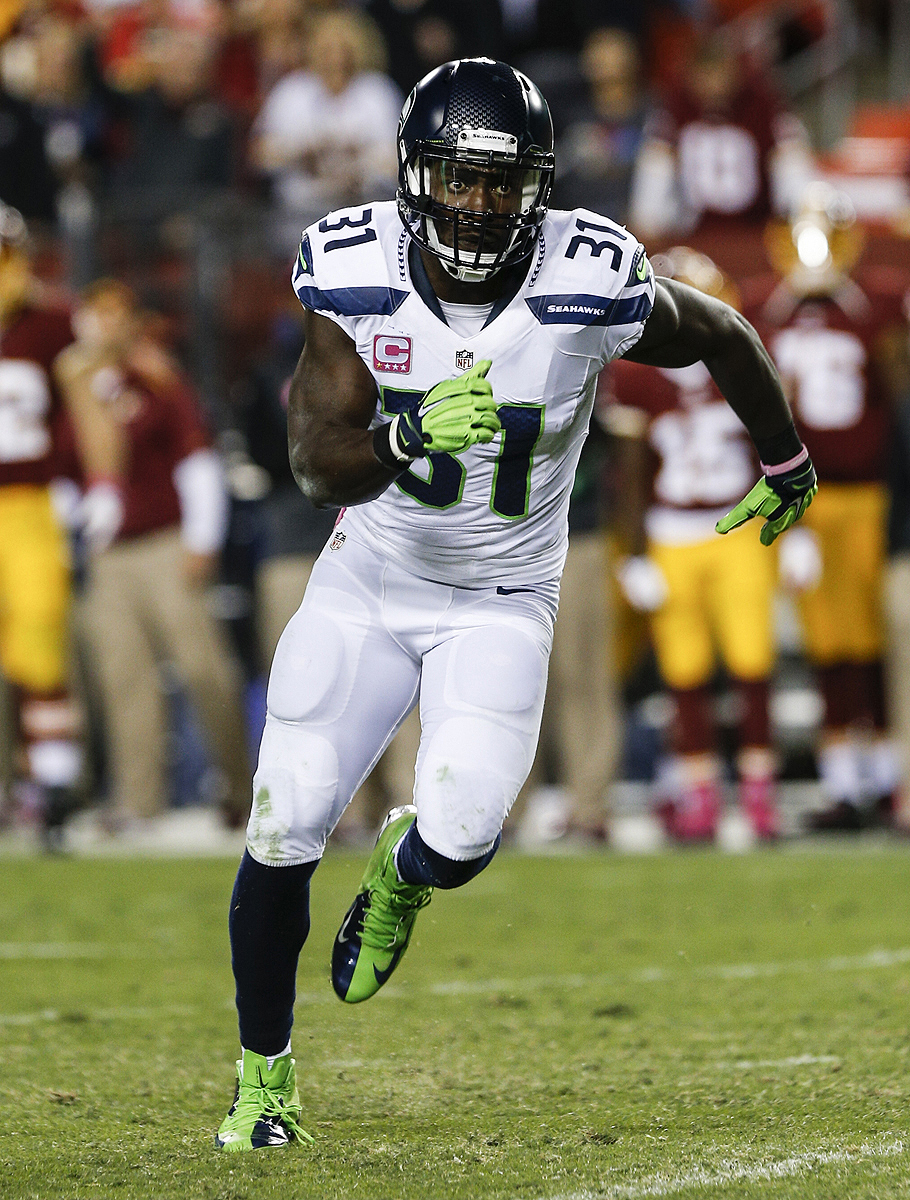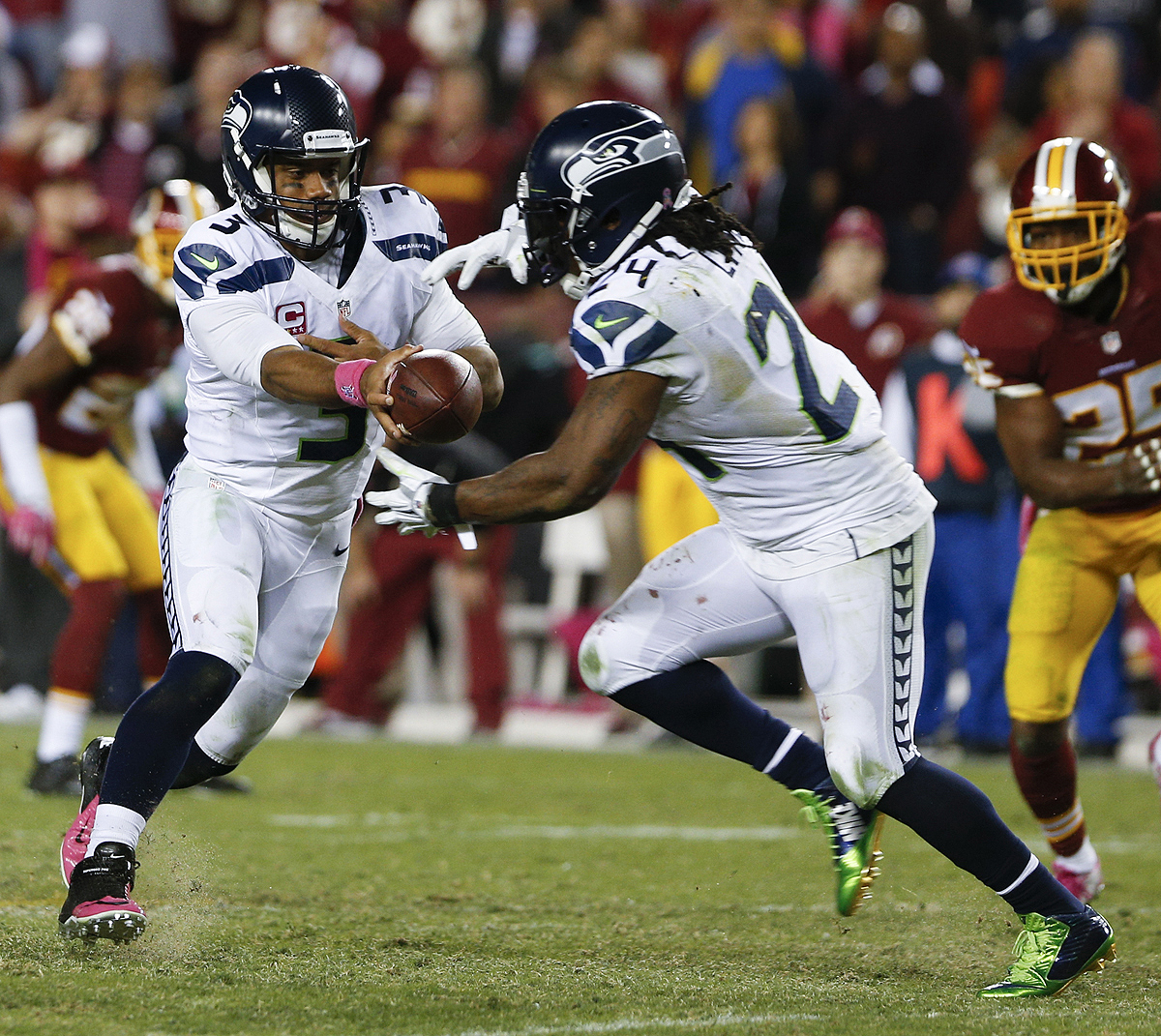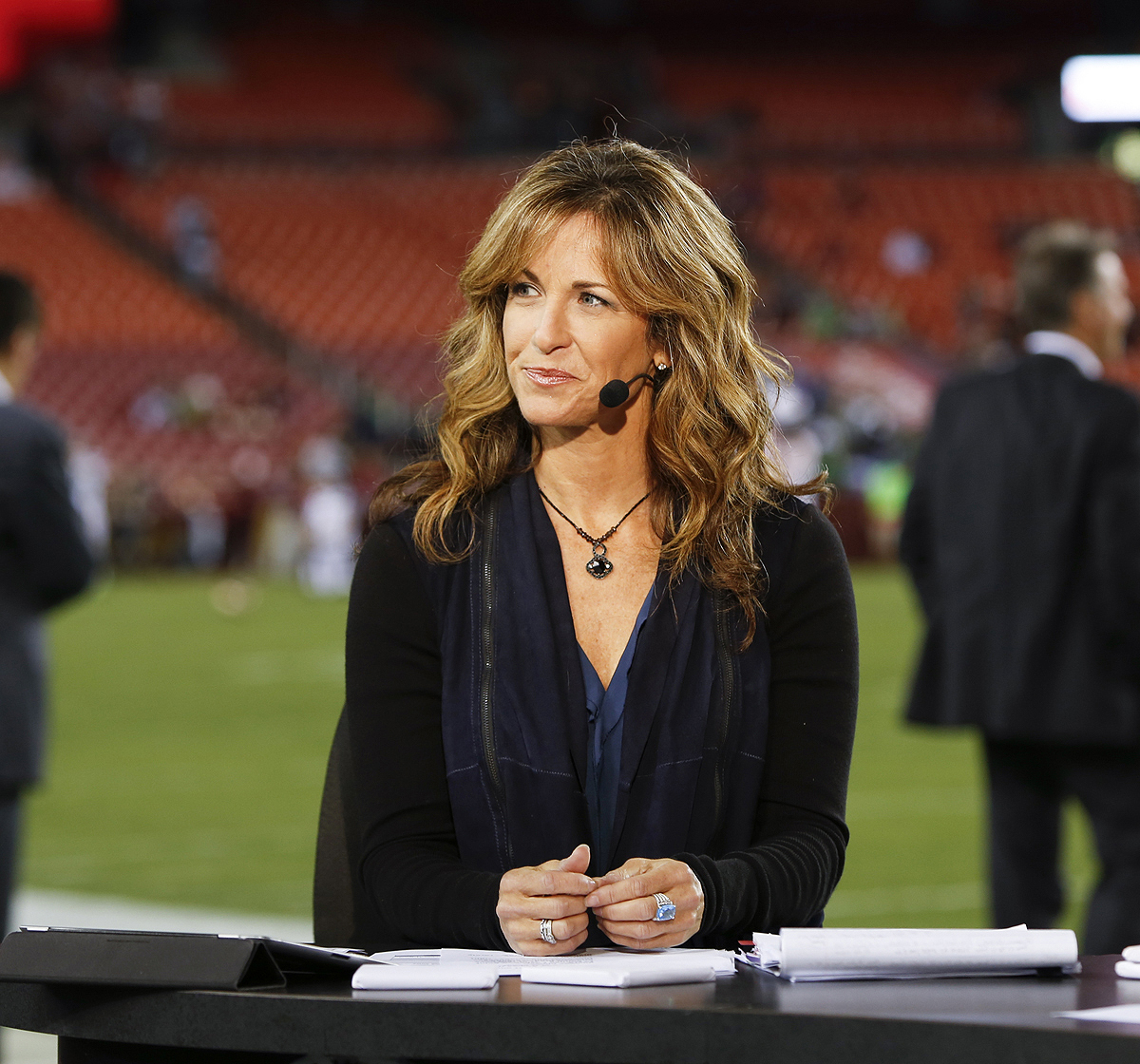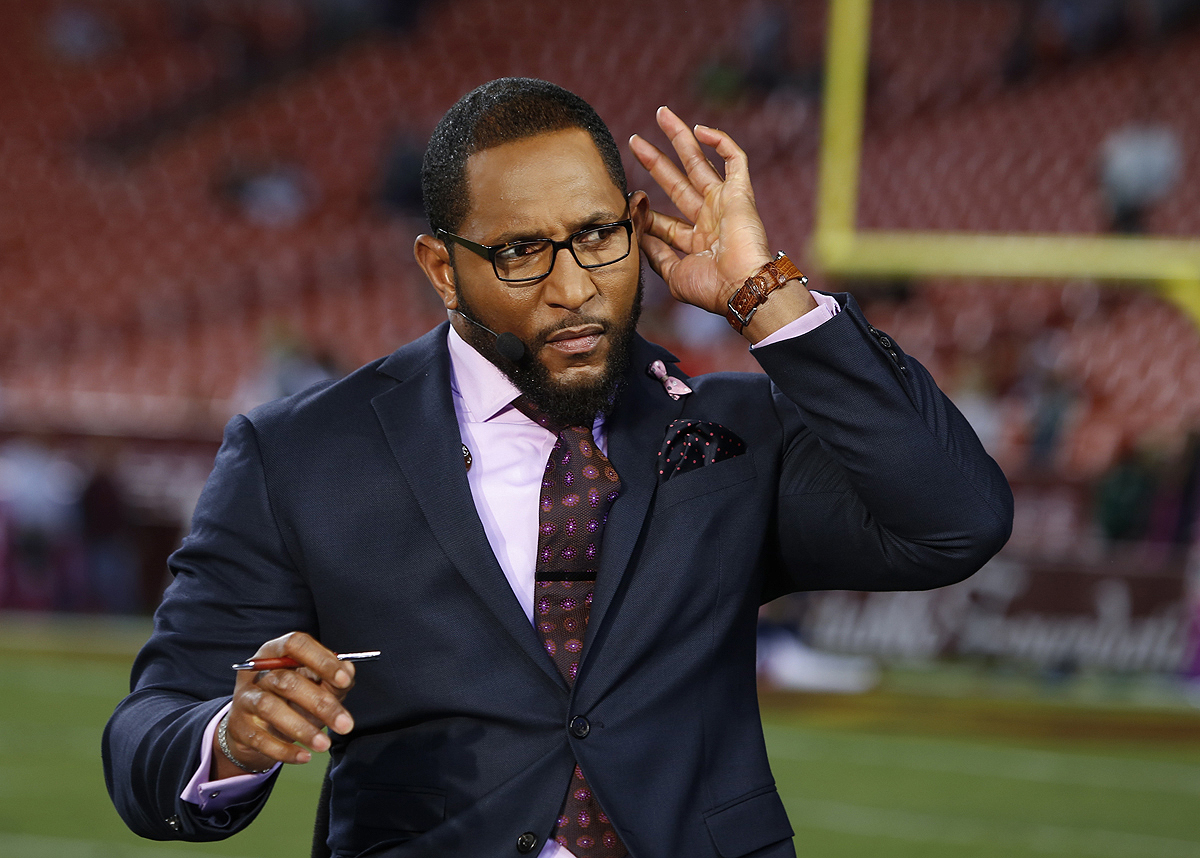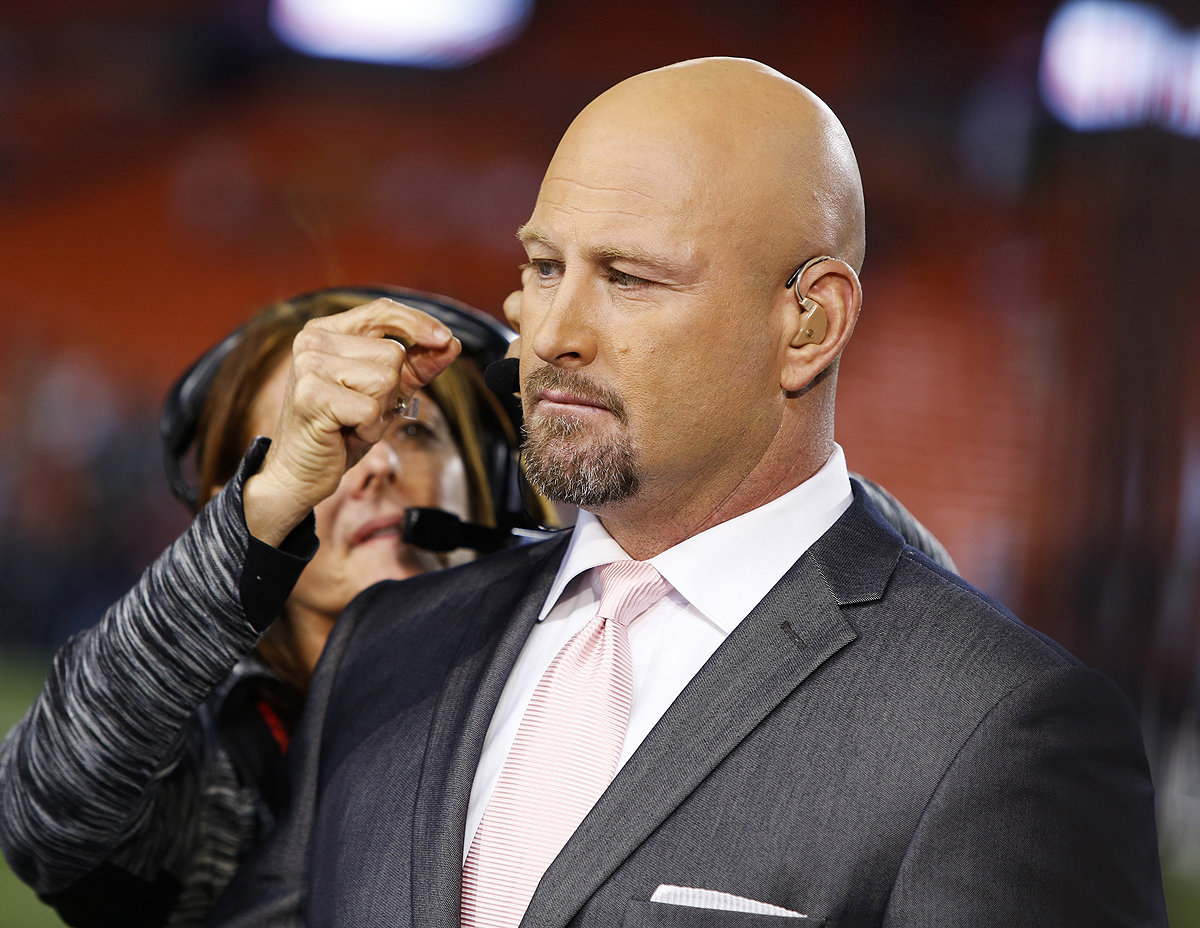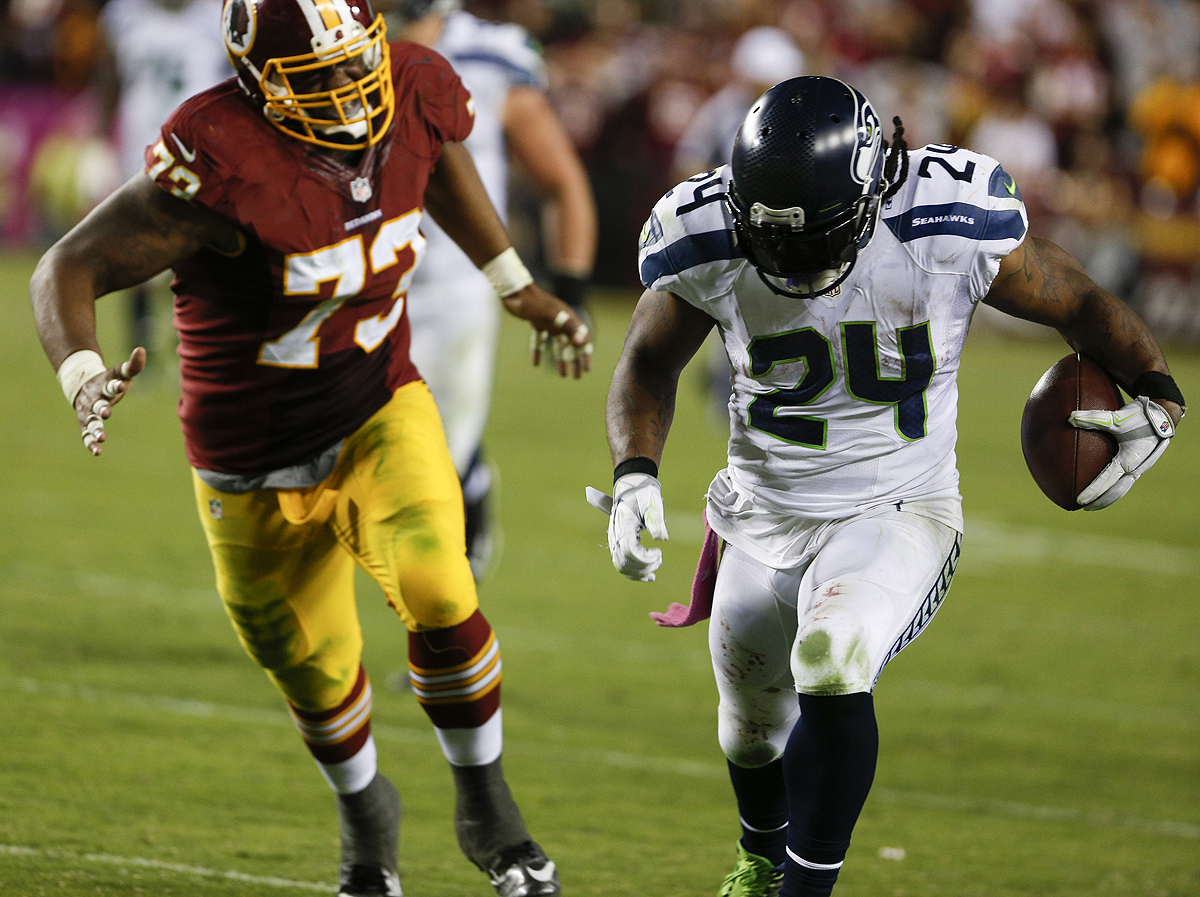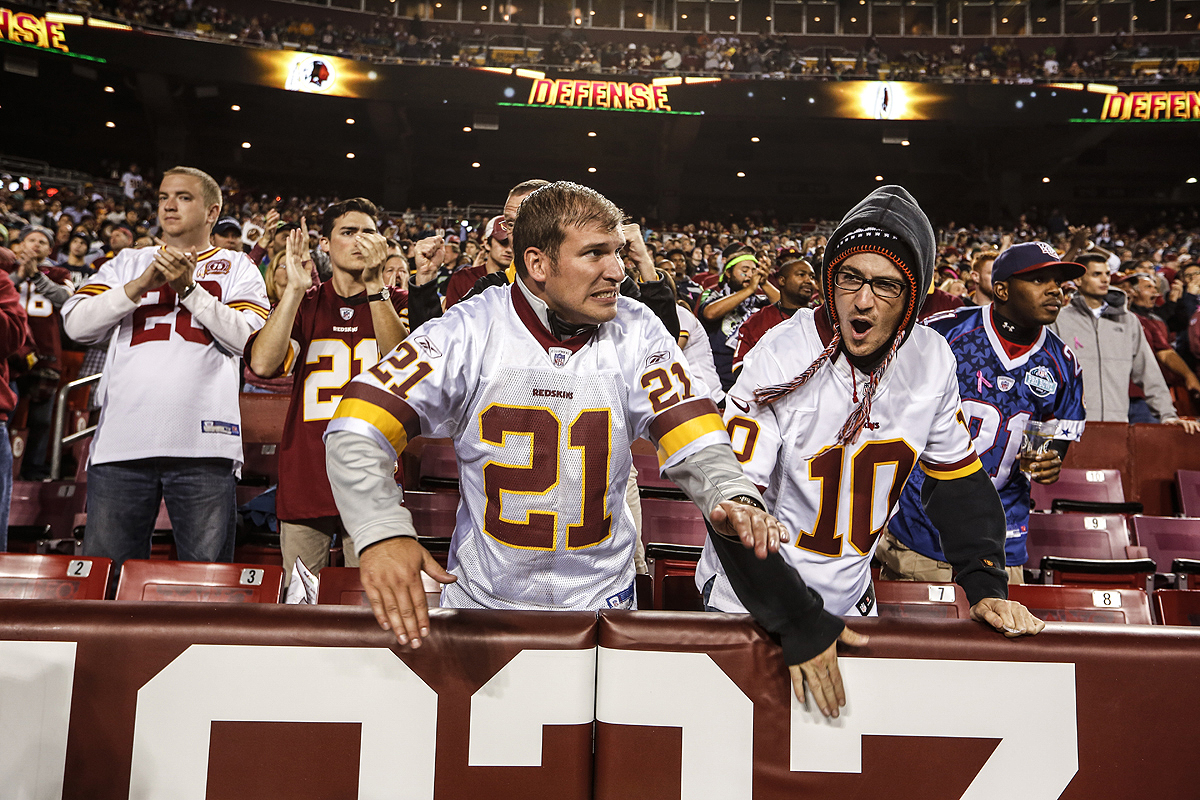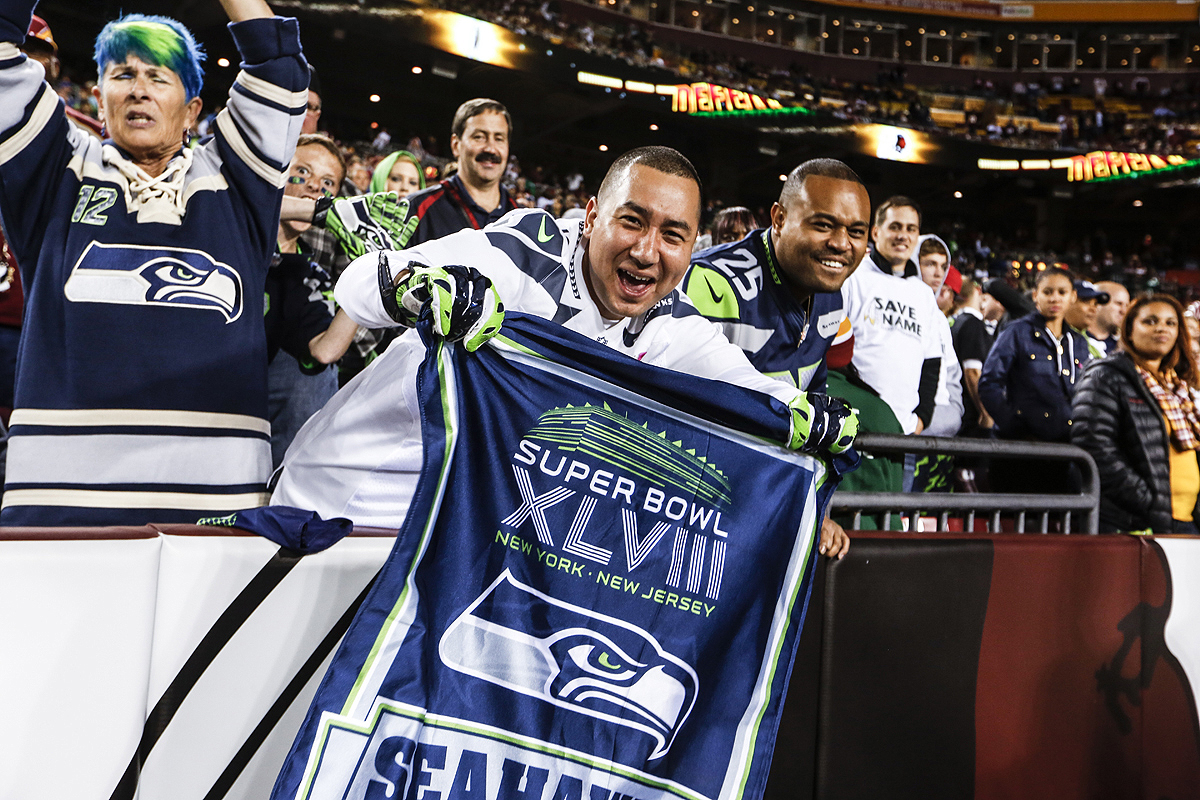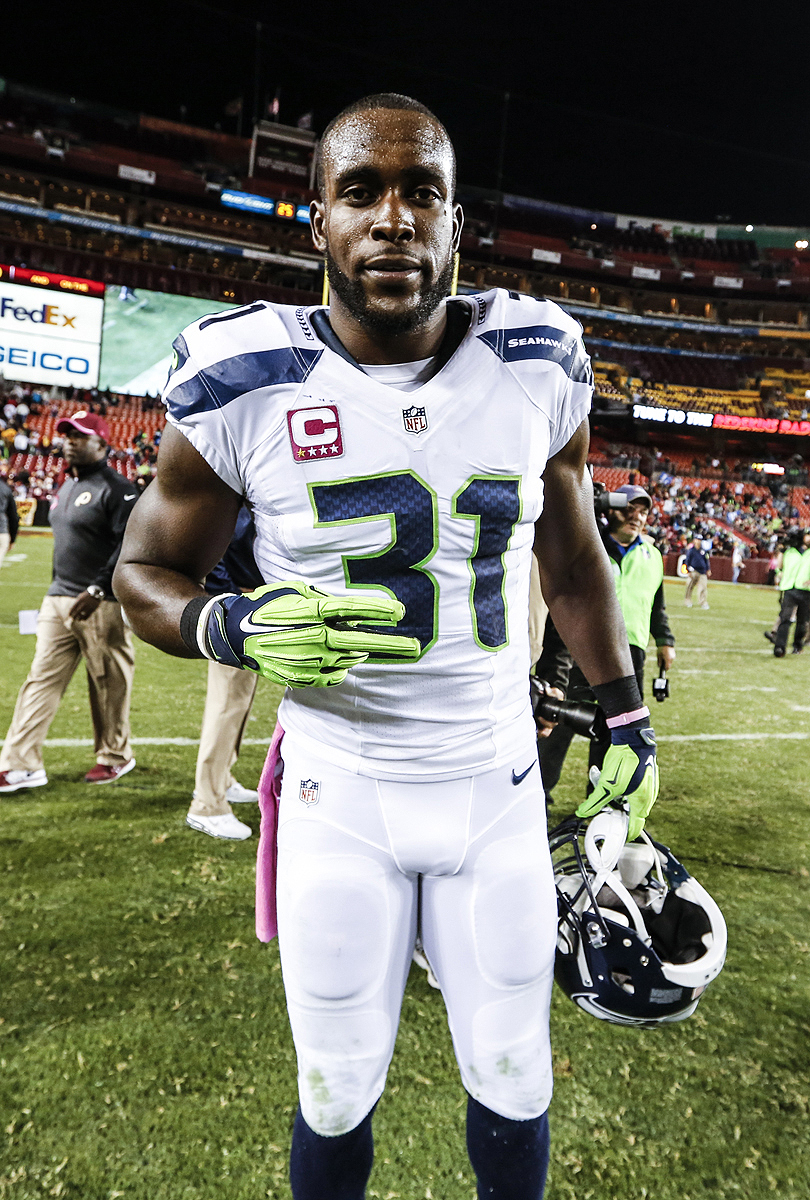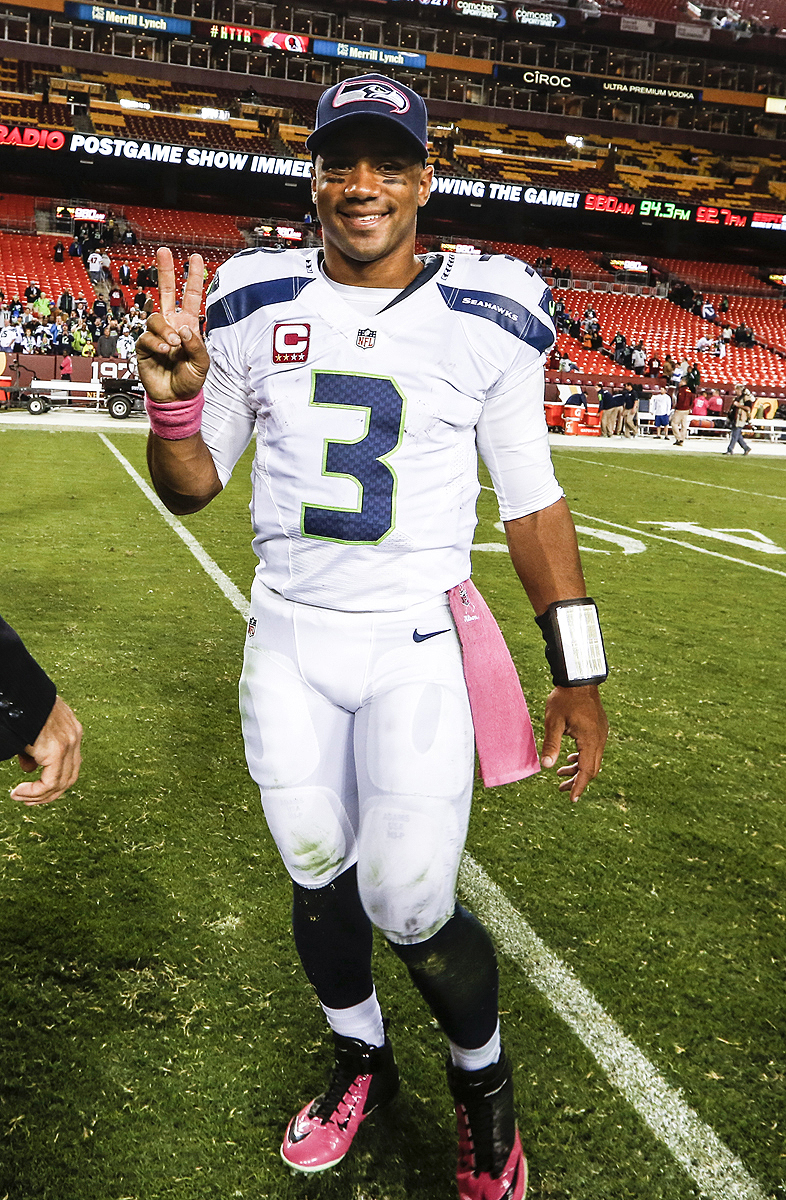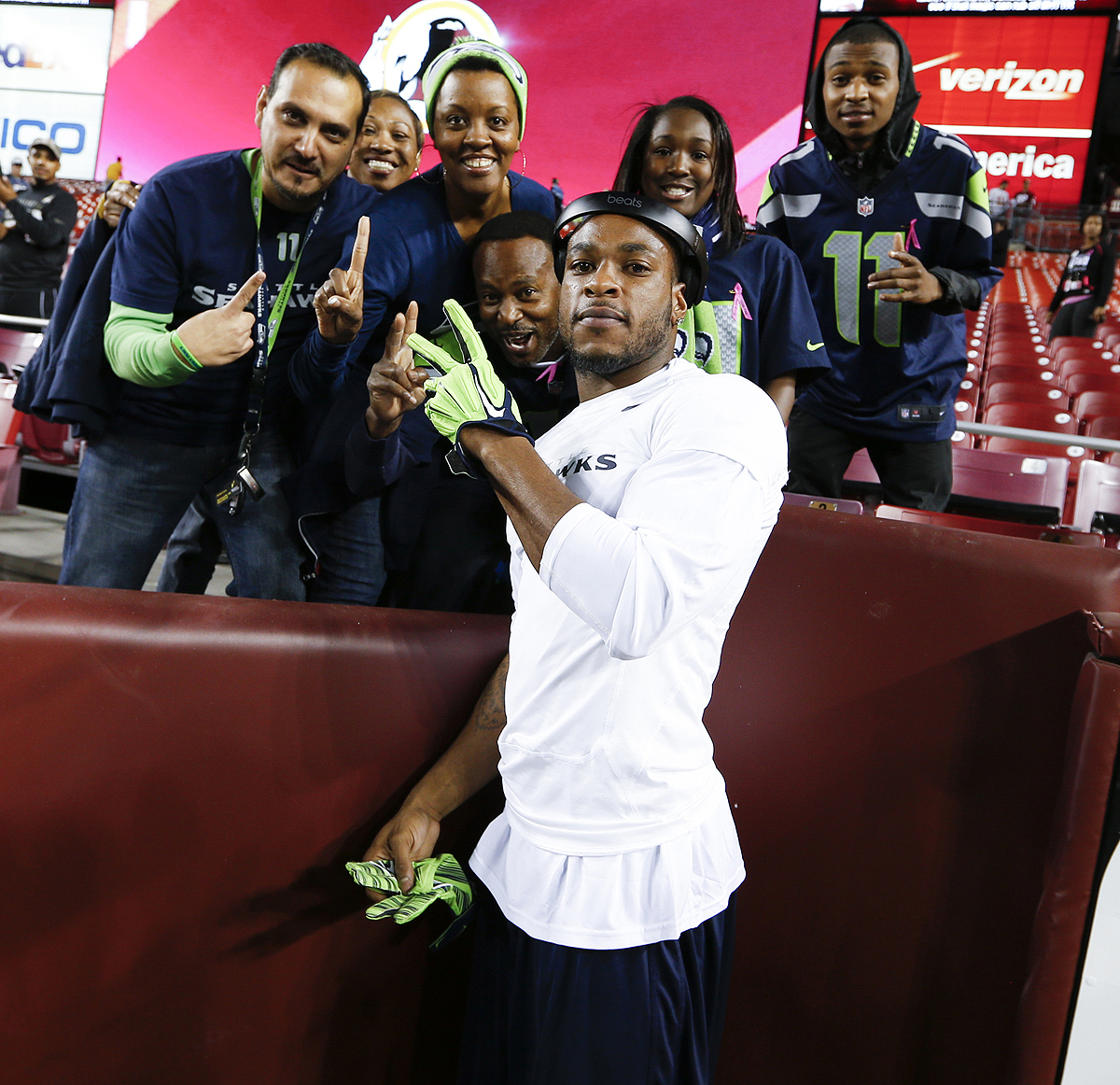 Russell Wilson (Richmond, VA and grandson of the former President of Norfolk State University, Harrison B. Wilson.